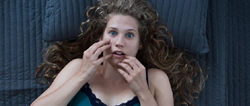 "Our findings add to the growing evidence that the experience of extremely stressful, traumatic events and related post-traumatic stress reactions may inflict cardiovascular damage, in addition to the significant mental health burden of the condition"
Sheboygan, Wisconsin (PRWEB) October 12, 2016
Dr. Mirza created a new website, http://www.preventdvtnow.com to help educate people about blood clot risk factors, prevention, and recovery from DVT/PE including women who have experienced PTSD.
A recent study showed an increased risk of potentially fatal blood clots called deep vein thrombosis (DVT) and pulmonary embolism (PE) for women who have experienced a traumatic event and show symptoms of post-traumatic stress disorder (PTSD) when compared with women who have not experienced trauma.
While pregnancy, childbirth, the use of birth control pills, and menopausal hormone therapy all predispose women to blood clots, most health providers are aware of these risks and are more likely to monitor a woman's health and prescribe the use of lymphedema products when needed.
However, the study published in the Journal of the American Heart Association showed that the risk of DVT/PE doubled for women who previously experienced trauma and have symptoms of PTSD. Trauma without PTSD also increased risk compared to women without trauma, but not as dramatically.
These findings are significant when you consider that nearly 60% of all women experience one or more traumatic events that can lead to PTSD during their lifetime. Since this study is the first of its kind, many doctors are not yet aware of the increased risk of DVT/PE for these women.
PTSD is a condition that develops in some people who have lived through traumatic events. Causes of PTSD include rape, sexual abuse, assault, battery, domestic violence, an abusive childhood, military combat, stalking, natural disasters, and other threatening experiences.
Symptoms can include nightmares, hypervigilance (constantly feeling on guard), flashbacks to the traumatic experience, social isolation, apathy about previously enjoyed activities, self-destructive behavior, fear, severe anxiety, and mistrust, among others.
"Our findings add to the growing evidence that the experience of extremely stressful, traumatic events and related post-traumatic stress reactions may inflict cardiovascular damage, in addition to the significant mental health burden of the condition," said Karestan Koenen, professor of psychiatric epidemiology at Harvard Chan and one of the senior authors of the study.
The results also demonstrate the need for screening for risk factors and closer monitoring of cardiovascular health in women with PTSD, both from their doctors and via self-awareness.
Tell your doctor if you think you might have PTSD. There are things that can be done to help you deal with the symptoms, recover from PTSD, and lower your risk of DVT/PE.
To learn if you or a loved one are at greater risk for blood clots, find out more about preventing this life-threatening condition, and gain access to a free video series on DVT/PE and silent killers, visit http://www.preventdvtnow.com.