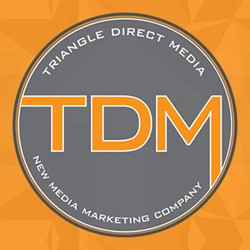 We are looking forward to a productive partnership that will have a positive and lasting impact on the target communities.
Cary, NC (PRWEB) October 11, 2016
Triangle Direct Media, a leading digital marketing firm specializing in search engine optimization, social media marketing, and local search, is excited to announce a new partnership with nonprofit social enterprise Global Goods Partners. Under this new alliance, TDM will provide Global Goods Partners with digital marketing consultation and services to help broaden the enterprise's brand recognition, reach, and impact through effective use of social media and similar platforms.
Founded in 2005, Global Goods Partners has spent more than a decade pursuing its mission to alleviate poverty and promote social justice in Peru, Guatemala, Cape Town, and other countries in the global south. GGP achieves these goals through a combination of strategies that includes fundraising, giving women artisans in developing nations access to the US and international marketplace through fair trade, and offering additional services such as technical assistance and operational expertise.
Thanks to GGP's endeavors, women artisan partners receive a living wage, healthcare assistance, educational support, and job-related training, as well as grant funds that provide partners' needs such as water filters and smokeless stoves that improve health and enhance quality of life. With the help of Triangle Direct Media's marketing knowhow, GGP can raise awareness of its mission, increase sales and fundraising, and enable even more artisans to benefit from the results.
"Global Goods Partners has demonstrated a thorough commitment to creating economic opportunities for women, eradicating poverty, and bettering lives in some of the world's poorest and most neglected areas," says Triangle Direct Media president Anthony Feriozzi. "This is a mission that aligns with our own values here at TDM, so we jumped at the chance to team up with GGP and use our marketing expertise to help promote their efforts. We are looking forward to a productive partnership that will have a positive and lasting impact on the target communities."
For more information about Global Goods Partners and to shop their collection of fair trade, handmade products, visit their website at http://globalgoodspartners.org/. To learn more about Triangle Direct Media's SEO and social media marketing services, visit http://www.triangledirectmedia.com/.