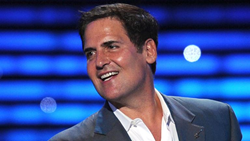 Santa Monica (PRWEB) October 11, 2016
WHEN: Thursday, October 13, 2016 8:00 a.m. to 5:30 p.m.; Afterparty: 5:45pm-8:00pm
INVESTOR CONFERENCE / STARTUP COMPETITION: Vator Splash LA features prominent VCs and world-class entrepreneurs
WHERE: Santa Monica Loews Hotel – 1700 Ocean Ave, Santa Monica
WHO/WHAT: The annual Vator Splash LA conference/competition features the most highly esteemed VCs, corporate investors, accelerators, angels, founders/CEOs and tech media in the nation for a day of discussion, innovation, and inspiration. Vator alumni have raised $1 billion in follow-on capital. Eight startup competition finalists presenting on stage have survived two rounds of online judging among hundreds of applicants.
WHY:

Media will have full access to the event
Interviews and photo opportunities with major investors and founders including: Mark Cuban (Owner, Mavericks),
Mike Jones (Founder, Science), Brian Lee (co-founder, Honest Company, founder of ShoeDazzle and Legal Zoom), Nick Green (Founder & CEO, Thrive Market), Sean Brecker (CEO, Headspace), Leura Fine (Founder & CEO, Laurel & Wolfe), Haredeep Walia (Founder & CEO, Motif)
TOPICS TO COVER:

Living healthy: How Thrive Market raised $10M via influencers and has since raised $149M (despite the VC downturn)
Shark Tank at Splash: Listen to Mark Cuban judge the startup competition and talk to Bambi Francisco in an 45-minute Fireside talking Trump vs Clinton; Startups; Shark Tank; investing and the Mavericks
Meet the founding investors at the most active VCs, shaping the LA tech ecosystem: Dana Settle (Greycroft), Erik Rannala (Founder, Mucker Lab), Eric Manlunas (Founder, Wavemaker/Siemer), Eva Ho (Fika Ventures), Noah Doyle (Javelin Venture Partners)
Self-made richest women? Hear Toni Ko, who made Forbes' list of richest self-made women and sold her cosmetics company to L'oreal for $500M
The new takeout: Hear from Tri Tran, Founder & CEO of Munchery, which has raised $120M in financing
Changing transportation: Turo CEO Andre Haddad on how car-sharing is changing our culture and our roads
Marketing phenom to $1B acquisition: Jonathan Sheiber (TechCrunch) sits down with Michael Jones, Founder of Science, which has invested in some of LA's top startups, like Dollar Shave Club.
Startup M&A turned on its head: Ezra Roizen on his new book – Magic Box Paradigm
IPO ready? Adam Goldenberg's plans to take TechStyle (formerly JustFab) to the public markets
NOTE: Get a complimentary ticket by joining Vator's Club! Become a Vator Investment Club member to invest as little as $2500 into Vator's startup winners. Join the Vator Investment Club: vator.co/VIC -- Anyone who applies between now and Oct. 13 will be eligible to win one round-trip flight on Surf Air is giving three away to VIC members. And get one comp ticket to Splash LA!
Thank you KPMG, Javelin Venture Partners, Silicon Legal Strategy, Wavemaker, Royse Law Firm; Bread and Butter, Stratpoint, Surf Air, Soothe and Bixel Exchange for sponsoring.
For press tickets: email press(at)vator.tv or mitos(at)vator.tv