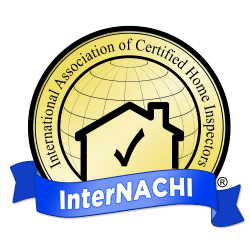 Inspecting the world
Boulder, Colorado (PRWEB) October 12, 2016
The International Association of Certified Home Inspectors—InterNACHI—is pleased to announce that its North American membership has just topped 17,000.
InterNACHI is the inspection industry's largest nonprofit association of property inspectors in the U.S., Canada, and the world.
As the premier provider of certifications and free Continuing Education through its more than 200 online and video training courses — which have earned more than 1,400 accreditations from governmental agencies and other entities — InterNACHI has made its mark across the globe in 65 countries and nine languages. Its monster website at http://www.nachi.org has over 56,000 registered users for its 1.5-million-post industry message board. It also offers business marketing services, hundreds of free membership benefits, and 24-hour support for its members worldwide.
"We are very proud of our achievements, and we couldn't have gotten where we are without our amazing members," says InterNACHI Founder Nick Gromicko.
InterNACHI is on the threshold of becoming an accredited university, housed in its new expanded headquarters located in Boulder, Colorado. Along with its new Home Inspection Museum, the facility now features the House of Horrors, a full-sized home with thousands of defects built in for training purposes.
"When it comes to world-class home inspector training and support," continues Gromicko, "joining interNACHI is the smartest investment."
####
InterNACHI is the world's leading home inspector association and education provider, offering inspector-related online and video Continuing Education courses that have earned more than 1,400 accreditations in North America. InterNACHI-Certified Professional Inspectors® follow a comprehensive Standards of Practice and a strict Code of Ethics to ensure that their clients receive the best and most professional service possible.