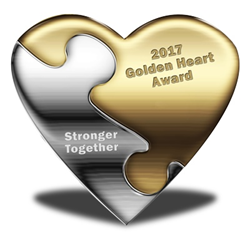 A healthy company starts with healthy leadership.
Dallas, TX (PRWEB) October 12, 2016
Executive Medicine of Texas is in searching for executives who make a difference in the lives of their employees as it pertains to health and wellness. With the rising cost of healthcare and increase in diabetes and heart disease rates, prevention has become a major focus. Employees spend many of their waking hours at the office, hours that that can be very sedentary. Sitting is now being referred to as the new smoking. Research shows that sitting coupled with poor nutritional choices can cause a person's health can decline rapidly, resulting in a shorter life span and increased medical expenses.
"We understand the importance of healthy influences at work. Many of the executives we see take great care of their own health. We are looking for those who take it to the next level by influencing others to make positive changes as well," explains Mark Anderson, MD, DABFP, Partner at Executive Medicine of Texas.
The Golden Heart Award is a prestigious honor that gives everyone from the executive level and human resources to the receptionist a chance to vote for the leader who made a difference in their health and wellness. Executives inspire wellness in many ways, but first by setting an example. Some may have been responsible for an on-site gym, office yoga, or mental health breaks, while others may implement lunch-n-learns that focus on wellness.
"We want to hear from you. What makes your executive special? A healthy company starts with healthy leadership," states Judy Gaman, Director of Business Development.
Voting is open now through November 25, 2016. The winner and finalists of the Golden Heart Award will be announced at a dinner the following February. The recipient of the Golden Heart Award will receive:

An exclusive interview on the nationally syndicated Staying Young Show to discuss their story, efforts, and the efforts your company is making to be healthier as a whole.
A Platinum Executive Physical from Executive Medicine of Texas, a leader in preventative and proactive health and wellness.
The official Golden Heart Award trophy to display within their office. Their name and company name will also be placed on a plaque at Executive Medicine of Texas noting the year of their accomplishment.
Companies of all sizes are invited to apply. The winner will be determined by a combination of the most votes (50%) and the most compelling testimonials (50%). Vote here.
About Executive Medicine of Texas:
Executive Medicine of Texas is a leader in proactive and preventative health and wellness. They cater to busy individuals, as well as to corporations who looking for a luxury health option for their top leaders. Services include Executive Physical Exams, Concierge Medical Programs, and Age Management. Learn more.