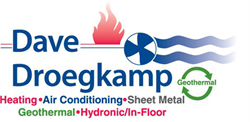 Hartland, Wisconsin (PRWEB) October 11, 2016
Local HVAC contractor Dave Droegkamp Heating installed a furnace at no charge to an area family in need as part of Lennox Industries' Heat U.P. Wisconsin program.
Through the program, participating Lennox dealerships across Wisconsin and Michigan's Upper Peninsula install up to 100 high-efficiency furnaces for families in need early each October, at no cost to the families.
"There are so many people in need in our own neighborhoods," says Duane LeBlanc, General Manager for Dave Droegkamp Heating. "The Heat U.P. Wisconsin program is something our entire team finds value in."
LeBlanc says the team had a fantastic day with the recipient of their no cost furnace, The Cera family of Delafield. Nicholas' mom nominated them for the program through the Heat UP Wisconsin website.
The Heat U.P. Wisconsin program began in 2010. Since then, Lennox Industries and local dealerships have provided well over $2 million in support to households in need. Lennox Industries provides the furnaces at no charge, and participating Lennox dealers and their employees donate all materials and labor associated with the installation of that furnace. This is a true "giving back" community program.
Nominations for the Heat U.P. Wisconsin program are accepted year-round. For more information or to nominate a household in need for next year's installation, go online to heatupwisconsin.com.