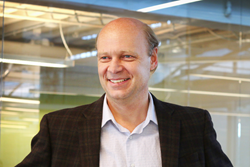 "What our team does each day is important to Inmar, to our clients and consumers – this provides another outlet and opportunity to have an impact that matters," Greg Kerr, CTO, Inmar
Winston-Salem, NC (PRWEB) October 11, 2016
On October 20, residents of Winston-Salem will again be leaving two community centers with their laptops, PCs, tablets and cell phones free of viruses, running faster – and with a better understanding of how they can use their devices to assist their daily lives – at no cost to them.
Inmar's next Community Tech Night will be held from 6:00 p.m. – 8:00 p.m., Thursday, October 20, at both the 14th Street and the Martin Luther King, Jr. Community Centers in Winston-Salem. No appointment is necessary and assistance is free. Residents receive one-on-one attention for as long as needed to resolve their technology challenge and learn more about their device.
Anyone needing help with a technology/smartphone/tablet/desktop computer problem, or wanting to learn more about using them, is invited to attend. A Chromebook notebook computer will also be given away at each location.
Inmar began its Community Tech Night program in 2015, in conjunction with WinstonNet, a community technology nonprofit, to offer free technology support to members of the community. Due to the program's popularity with residents, and the technology pros who volunteer, Allegacy Federal Credit Union's Technology team has joined with Inmar to expand the program's reach in Winston-Salem.
Quality of life is increasingly influenced by one's access to and ability to use technology – job, school, healthcare, finances, entertainment - there are few areas that do not require some level of proficiency. But, not everyone has access to tech support when they have questions or need help with anything from troubleshooting problems with a personal computer or mobile device to learning ways in which technology can help them most every day. Inmar CTO Greg Kerr began Community Tech Night to help fill the void.
About Inmar
Anyone who has redeemed a coupon, filled a prescription or returned a product, has touched Inmar. We apply technology and data science to improve outcomes for consumers and those who serve them. As a trusted intermediary for over 35 years, we have unmatched access to billions of consumer and business transactions in real time. Our analytics, platforms and services enable engagement with shoppers and patients and optimize results.
About Allegacy
For nearly 50 years, Allegacy has helped its members, employees and the communities it serves be their best by helping people make smart financial choices. By doing right, Allegacy has become one of the largest credit unions in North Carolina serving over 129,000 members worldwide with over $1.2 billion in assets and an additional billion dollars in assets under management in its financial planning group. With roots in Winston Salem, Allegacy has 12 convenient locations and eight high school student-run credit unions in the Triad. Allegacy offers personal and business financial services to help a broad membership base including the employees, retirees and families of over 680 companies throughout the country be their best. For more information, visit AllegacyFCU.org.
About WinstonNet
WinstonNet, Inc. is a 501c technology nonprofit established in 2001 with the vision of closing the "digital-divide" in Winston-Salem/Forsyth County by ensuring every resident has affordable and convenient access to the Internet and basic computer literacy skills to participate in the 21st century economy. WinstonNet supports and maintains 30+ geographically distributed computer labs throughout the Winston-Salem and Forsyth County with over 360 computers providing residents with free high-speed access to the Internet, WiFi hotspots and the latest Microsoft applications with over 10,000 sessions recorded each month. WinstonNet partners with local, state and national organizations to deliver a variety of free computer training programs and refurbished computers to local community residents. Check us out at http://www.winstonnet.org.