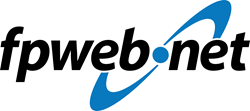 Fenton, MO (PRWEB) October 17, 2016
Fpweb.net, a managed cloud computing and security services company in Fenton, Mo., has added EU Privacy Shield, FedRAMP, and ITAR certifications to its list of compliance certifications that already includes HIPAA compliance for healthcare information, PCI and SOX compliance for financial information, and Cloud Security Alliance membership.
The Federal Risk and Authorization Management Program (FedRAMP) is a government-wide program that provides a standardized approach to security assessment, authorization, and continuous monitoring for cloud products and services. The FedRAMP certification validates the trustworthiness, reliability, consistency, and quality of Fpweb.net.
The International Traffic in Arms Regulations (ITAR) is a U.S. government export regulation that covers the manufacture, sales, and distribution of defense and space-related articles and services on the United States Munitions List (USML). Administered by the U.S. State Department Directorate of Defense Trade Controls, the legislation is designed to control access to specific types of technology and associated data.
The USML includes items that are specifically designed, developed, configured, adapted or modified for a military application. However, the law also covers applicable data and information about the items on the list. ITAR stipulates that regulated technical data – regardless of its form – may be used solely by U.S. persons employed by the U.S. government or a U.S. company. The ITAR certification validates that Fpweb.net is a U.S. company with all of its employees being U.S. citizens.
Fpweb.net complies with the EU-US Privacy Shield Framework as set forth by the U.S. Department of Commerce regarding the collection, use, and retention of personal information from European Union member countries. Fpweb.net has certified that it adheres to the Privacy Shield Principles of Notice, Choice, Accountability for Onward Transfer, Security, Data Integrity and Purpose Limitation, Access, and Recourse, Enforcement and Liability.
The Privacy Shield Framework replaced the US-EU Safe Harbor Framework in 2016. BBB EU Privacy Shield offers compliance assistance and independent dispute resolution services to U.S. companies adhering to the Framework. The Framework also provides a set of robust and enforceable protections for the personal data of EU individuals. It provides transparency regarding how participating companies use personal data, strong U.S. government oversight, and increased cooperation with EU data protection authorities (DPAs).
For more information about the Fpweb.net compliances and how Fpweb.net can take on the burden of your IT compliance, visit http://www.fpweb.net/data-centers/compliance, call 866-780-4678, or email sales at fpweb dot net.