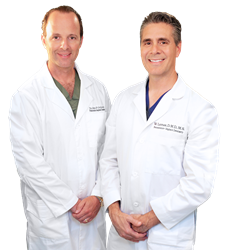 Miami, FL (PRWEB) October 11, 2016
The doctors of Gallardo & Lamas Periodontics and Implant Dentistry are excited to announce complimentary valet services at their Miami, FL location. This unique amenity is provided at no charge to patients and their families. The team of professionals understands the patient-experience begins long before sitting in the exam chair, therefore Gallardo & Lamas Periodontics and Implant Dentistry is extending their world-class service to patrons prior to even exiting their vehicle.
Beginning in late September, Gallardo & Lamas Periodontics and Implant Dentistry began implementing the courtesy valet system. The perk has been met with great success. Now, all patients can expect to be greeted by the practice's friendly valet, and have their car parked for free. Additionally, on rainy days, patients will be walked inside with an umbrella to ensure they are comfortable and dry during their dental visit.
"We can never do enough for our patients," said Dr. Gallardo. "We are always thinking of what we can do next to enhance the patients experience and exceed expectations."
Valet amenities at the office are provided by Valet4U, an exclusive parking company serving the south Florida area. The service is available from 8 a.m. to 5 p.m., Monday through Friday. Cars will be parked in practice's normal parking lot, immediately outside of the office.
Gallardo & Lamas Periodontics and Implant Dentistry has been serving patients from Miami, 38 states, and 10 countries for more than 25 years. Dental Implant Specialists and partners, John Paul Gallardo, D.D.S., P.A. and William P. Lamas, D.M.D., M.S., are known for providing patients with top-notch services. Aside from the recent addition of a no-cost valet, Drs. Gallardo and Lamas offer patients free consultations, complimentary oral cancer screenings and pain-free procedures with sedation dentistry. Their wide range of dental services include All-on-4, laser periodontal therapy, single and multiple dental implants, laser gum depigmentation, and wisdom teeth removal.
The surgeons hope that valet parking will help to relieve some of the initial stress that accompanies dental procedures.
Drs. Gallardo and Lamas each have an extensive background in periodontics and implant dentistry. Dr. Gallardo attended the University of Miami, New York University, and Boston University. Dr. Lamas is an alumnus of Barry University, the Florida College of Dentistry, and Baylor College of Dentistry-TAMUS. Both doctors are avid educators, routinely lecturing at conferences, both nationally and around the world. The doctors also offer a wide range of continuing education programs for students and dental providers in southern Florida.
To get more information on the complimentary valet parking or other procedures at Gallardo & Lamas Periodontics and Implant Dentistry, contact 305.447.1447. New patient consultations with Dr. Gallardo and Dr. Lamas are free. As an added service, the patient coordinator will run a courtesy benefits check during the initial appointment, then review all payment options and financing choices.