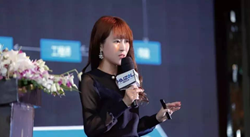 Shanghai, China (PRWEB) October 12, 2016
HAIZOL online gateway to Asia's most reliable and experienced original equipment manufacturing (OEM) suppliers, announces the expansion of their operation to accommodate customers in North America. Opened last year, HAIZOL has been providing its services to small and medium size companies and MNCs like General Electric, Schaeffler Group, Haier, Daewoo, Siemens, ABB, Heidelberg, Bosch, SAIC Motors, etc. in locating suppliers and in developing their supply chain in Asia and Europe.
Sherry She, Founder and CEO of HAIZOL commented, "We are excited to announce the expansion of our operation and establish a dedicated team for companies in North America. A considerable number of business organizations in the US and Canada have already been using our services but due to the time zone issues responses to inquiries are not real time and we are committed to deliver a personal relationship and offer personalized services with our customers thus the need to increase our operation. It was our intention to create an easy-to-use tool for sourcing professionals that will allow them to look for reliable suppliers without the need for them to fly to Asia and spend much money just to evaluate a single supplier. The marketplace is specifically designed to maximize opportunities to connect sourcing professionals and contract manufacturing companies around the world."
About HAIZOL
Headquartered in Shanghai, China, HAIZOL was founded in 2015 and was initially funded by the Haier Group of Companies, a market share leader for major appliances and consumer electronics. HAIZOL is one of the largest online OEM marketplaces in the world with over 300,000 registered suppliers with Assembly, CNC Machining, Die Casting, Injection Molding, Investment Casting, Injection Mold Making, Fabrication, Metal Stamping capabilities. HAIZOL 's online marketplace is 100% FREE to sourcing professionals.
For additional information on HAIZOL's offerings, visit http://www.haizol.com. Connect with HAIZOL on Twitter, Facebook and on LinkedIn.