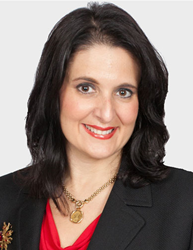 Philadelphia (PRWEB) October 12, 2016
Gina F. Rubel, Esq., President and CEO of Furia Rubel Communications Inc. and chair of the Philadelphia Bar Association Law Practice Management Committee will co-present Ethics and Incorporating New Technologies in Your Law Practice Digital Marketing with Greg Sutphin, Director of National Accounts, GetLegal.
Rubel and Sutphin will discuss the integral role digital marketing plays in law firm business development. Tech-savvy or not, digital marketing remains a challenge for attorneys to implement, given limited resources of time and money. Understanding the ethics involved with self or law firm promotion is important to understand before implementing any marketing campaign, regardless of the medium.
The 3-hour CLE program will provide lawyers with an understanding of the ethics to consider when promoting their practice in the digital world. Rubel and Sutphin also will discuss online tools and vehicles for implementing an ethical law firm digital marketing campaign, and will provide tips, resources and practical examples.
For more information and to register, visit the Philadelphia Bar Association.
Date and time: Nov. 17, 2016 from 12:00 p.m. to 3:00 p.m. (1 Substantive and 2 Ethics CLE Credits)
Location: Philadelphia Bar Association, 11th and Market Streets, Philadelphia
Furia Rubel Communications, Inc. is an integrated and strategic marketing and public relations agency based in Bucks County, Pa. The woman-owned agency provides strategic planning, marketing, public relations, media relations, graphic design, website design, blog production and social media services to a wide array of professional clients with a niche in legal marketing. Furia Rubel represents law firms, technology companies, educational organizations, accounting firms, nonprofits, municipalities, and manufacturing, behavioral health and elder care organizations. For more information, visit http://www.furiarubel.com, follow on Twitter at @FuriaRubel or subscribe to the blog at ThePRLawyer.com.