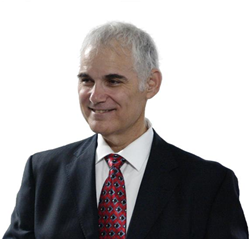 When people learn about directing their own IRA for retirement, they get excited. They realize that they can put away money while maintaining full control.
Atlanta, GA (PRWEB) October 18, 2016
Alarmed by a recent report in USA Today that 7 out of 10 Americans didn't even have $1,000 in savings, A National Self-Directed IRA Company CEO, Jim Hitt, responded with strong words about what's needed to get Americans' finances back on track.
"We in America have to get back to basics and learn how to take control of our own personal finances again," said Jim Hitt. "It's not merely about sitting around and waiting for retirement to happen. If you don't take control right now, for some people, retirement may never happen."
The sentiment echoed concern in the USA Today report that Americans simply aren't saving enough. Although recent economic issues such as exploding student loan debt and the difficulty in procuring a job have a dramatic impact on the bottom line, Jim Hitt argues that financial habits are also to blame.
"I know people are struggling," said Jim Hitt. "And there are very valid reasons for the struggle. But there are ways people can do themselves a favor financially, and it's unfortunate to see that so few people are even aware of these opportunities."
One such opportunity, argued Jim Hitt, was the Self-Directed IRA. These tax-protected accounts can be strong savings vehicles thanks to their tax benefits, allowing even those with limited investing experience to begin putting money aside for retirement.
The USA Today report argued that an "out of sight, out of mind" mentality, made possible thanks to digital payment technology, has fewer people seeing the dramatic impact their spending has on their finances. Jim Hitt argues that getting control of spending goes hand in hand with getting control of saving.
"It all changes when someone sits down and asks themselves, 'how can I put money aside?'" Jim Hitt noted. "And when people learn about directing their own IRA for retirement, they get excited. They realize that they can put away money while maintaining full control."
Ultimately, Jim Hitt argues, these national problems boil down to individuals making the right choices. "Will you take control of the situation, or will you continue to watch your money disappear?" Jim asks. "When money it put aside in an IRA, requiring penalties to take it out, the discipline to save becomes much easier."
About American IRA, LLC:
Click here to claim one of our 7 Self-Directed IRA guide(s).
American IRA is committed to providing every client with gold-level service, regardless of account size. Experience their expertise through their certified IRA services professionals. Enjoy the value with one low annual fee of $285 with unlimited assets and unlimited account values. American IRA clients love the benefit of no charge for "All Cash" accounts. The performance of the American IRA staff is unmatched, with quick and efficient processing within 48 hours.
American IRA services thousands of clients and has over $300 million in assets under administration.
American IRA was built by investors for investors, and brings their successful investment experience to the table, providing excellent educational material showing the public that their Self-Directed IRA account can invest in a variety of assets such as real estate, private lending, limited liability companies, precious metals and much more.
American IRA is conveniently located in Asheville, NC and Charlotte, NC, and serves clients nationwide.