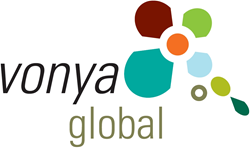 If an Internal Audit group is not focused on strategic risks, they are not doing their job.
Chicago, IL (PRWEB) October 13, 2016
Vonya Global has recently launched the 2016 study on the Strategic Role of Internal Audit. The goal of this study is to evaluate opinions regarding internal audit's role and to understand if internal audit is involved in strategic initiatives. As in previous studies, Vonya Global will compare the opinions of Internal Auditors with those of Executive Management.
This is the 4th study that Vonya Global has completed on the subject. The study will help determine internal audit's mission and vision, whether it is internal audit's role to evaluate strategic risks, and if internal audit is equipped to do so effectively. The results of this study will be compared to previous studies to provide a trend analysis.
Previous comments from the study include:
"If an Internal Audit group is not focused on strategic risks, they are not doing their job." – Internal Auditor
"Internal Audit is not always involved in strategic risk, generally due to lack of knowledge/sensitivity. In many cases external audit is consulted or external consultants are used to assess this risk." - Management
"Internal Audit serves as an internal consultant, working with unit managers to identify problems and find solutions for those problems." – Internal Auditor
The study is OPEN for participation and is comprised of a brief online survey. All internal audit professionals and all members of corporate management teams are invited to participate. To participate in the study, please follow this link: Strategic Role of Internal Audit.
All participant response will be kept strictly confidential.
ABOUT Vonya Global: Vonya Global is an international consulting firm specialized in enhancing corporate governance by providing internal audit, internal control and risk assurance services to a wide range of companies. The firm is focused on providing Knowledge Leadership in internal control and superior Client Service. There is a better way, Vonya Global will show you.