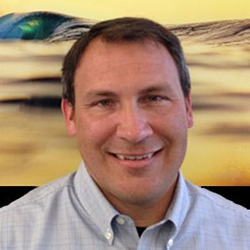 Yorba Linda, Ca (PRWEB) October 13, 2016
Metastatic cancer is a progressive, heterogeneous disease that increases in complexity through the selection of sub-clonal tumor populations as a reaction to therapy and to disease progression. Clonal evolution demands assessment of how the disease is progressing at the single-cell level to more thoroughly understand the heterogeneity of the disease, and to determine the most effective treatment options.
A single-cell, liquid biopsy test developed by Epic Sciences to characterize a patient's circulating tumor cells (CTCs) for homologous recombination deficiency (HRD) status can help predict sensitivity to PARP inhibitors and/or other DNA-repair targeted therapeutics. A propriety algorithm, developed at Epic Sciences, can predict the presence of genomic scarring (a marker of HRD) based on high-content image analysis of each cell's phenotypic features.
Epic Sciences is sponsoring a new, free educational webinar, "Development of selection strategies for Homologous Recombination Deficient (HRD) patients utilizing a liquid biopsy," which will demonstrate the potential of the test to guide therapy, based on the prevalence of HRD CTCs.
The speaker is Mark Landers, vice president of translational research at Epic Sciences. Mark has expertise in developing and commercializing molecular assays to drive translational and clinical research. He is leading the development of assays to characterize CTC by genotype and phenotype at the single-cell level, which can be used to develop clinical tests to inform patient-care decisions. Previously, Mark was in charge of R&D at AltheaDx, where he developed companion assays for targeted therapies. He has also held senior-level scientist positions at companies such as Life Technologies, Ceregene, and Vical.
The free webinar, hosted by LabRoots, will be presented on November 1, 2016, at 8 am PT/11 am ET. For full details about the event and free registration, click here.
About Epic Sciences:
Epic Sciences Inc is developing novel diagnostics to personalize and advance the treatment and management of cancer. Epic Sciences' mission is to enable the rapid and non-invasive detection of genetic and molecular changes in cancer throughout a patient's journey. The company was founded on a powerful platform to identify and characterize rare cells, including circulating tumor cells. Its' no cell left behind® technology helps match patients to targeted therapies and monitor for drug resistance, so that the best treatment path can be chosen at every clinical decision point.
About LabRoots:
LabRoots is the leading scientific social networking website and producer of educational virtual events and webinars. Contributing to the advancement of science through content sharing capabilities, LabRoots is a powerful advocate in amplifying global networks and communities. Founded in 2008, LabRoots emphasizes digital innovation in scientific collaboration and learning, and is a primary source for current scientific news, webinars, virtual conferences, and more. LabRoots has grown into the world's largest series of virtual events within the Life Sciences and Clinical Diagnostics community.