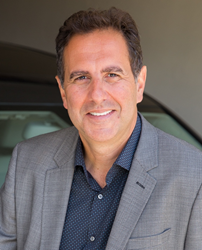 San Jose, CA (PRWEB) October 13, 2016
A3Cube(TM), Inc. (http://www.a3cube-inc.com), a leading company in Exa-Converged computing and In-Memory fabric, today announced the appointment of Mario Montana to its board of directors.
Currently, Mr. Montana is Vice President and Chief Sales Officer for Integrated Device Technology, Inc. (NASDAQ IDTI) responsible for Worldwide Sales and Corporate Marketing. Mr. Montana has had multiple roles in his nearly 20 years with IDT. Mr. Montana previously served as the Vice President and General Manager of the IDT Enterprise Computing Division where he was responsible for driving IDT's solutions addressing servers, storage, and embedded communications applications. He led the development of products in the area of Memory Interface (R-DIMM), PCI-Express® Switching, Enterprise Flash Controllers and Signal Integrity Products. Mr. Montana was instrumental in managing the company's strategic focus on standards-based switching, bridging and interconnect technologies.
"We are extremely pleased to welcome Mario to the A3Cube Board of Directors," said Antonella Rubicco, A3Cube Chief Executive Officer. "Mario's wealth of technology experience, strategic insight, energy, knowledge, and expertise will be valuable resources for A3Cube. He is a great addition to our Board and it is a significant milestone in our company's history."
"A3Cube has developed advanced system level hardware and software solutions that can change the way high performance compute clusters will be rendered for next generation applications such as machine learning and data analytics" said Mr. Montana. "I look forward to complementing the team's expertise."
About A3Cube, Inc
A3Cube, the pioneer in Exa-Converged computing and supercomputing, provides innovative systems and solutions enabling data scientists, engineers, industry, academia and government to meet existing and future challenges. A3Cube has solved the latency problem associated with software only solutions to scale out converged computing bringing to market the Exa-Converged infrastructure, the fastest solutions for big data, analytics and machine learning; reducing power consumption while extolling the maximum performance from the hardware. A3Cube transforms your time, your data and your infrastructure in value. A3Cube is a Member of Dell Founders 50 Cohort 2016.
About IDT
Integrated Device Technology, Inc. develops system-level solutions that optimize its customers' applications. IDT's market-leading products in RF, timing, wireless power transfer, serial switching, interfaces, automotive ASICs, battery management ICs, sensor signal conditioner ICs and environmental sensors are among the company's broad array of complete mixed-signal solutions for the communications, computing, consumer, automotive and industrial segments. Headquartered in San Jose, Calif., IDT has design, manufacturing, sales facilities and distribution partners throughout the world. IDT stock is traded on the NASDAQ Global Select Stock Market® under the symbol "IDTI."
Additional information about IDT can be found at http://www.IDT.com. Follow IDT on Facebook, LinkedIn, Twitter, YouTube and Google+.