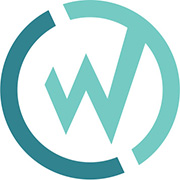 Charlottesville, VA (PRWEB) October 12, 2016
WillowTree, Inc.®, a leading design and mobile application development company, is a Best Small & Medium Workplace in the U.S. according to Fortune Magazine and Great Place to Work®. WillowTree ranked No. 18 on this year's list, earning its position based on ratings its team provided in an anonymous survey measuring their levels of trust, pride, and camaraderie at work.
Great Place to Work® reviewed the survey results of more than 52,000 employees from hundreds of companies in the ranking process. Among the findings from the study: trust fuels business performance. For example, the Best Medium Workplaces enjoy roughly three times the revenue growth of their peers, even as they provide a better experience for their people.
"We applaud WillowTree for seeking certification and releasing its employees' feedback," said Kim Peters, Vice President of Great Place to Work's Recognition Program. "These ratings measure its capacity to earn its own employees' trust and create a great workplace—critical metrics that anyone considering working for or doing business with WillowTree should take into account as an indicator of high performance."
"One of our core beliefs has always been that the strength of our team and the culture we create at WillowTree is what determines the quality of the products we ship for our clients," said Tobias Dengel, CEO of WillowTree. "Since day one, we have worked tirelessly to build a team comprised of mobile designers, developers, and strategists who are not only talented and passionate about the work they do, but unrelenting when it comes to solving the complex challenges our clients across the enterprise, media delivery, retail, and healthcare industries bring to us. We are extremely proud of our team and the work they do. All recognition for our inclusion on this year's "Best Small & Medium Workplaces" goes to them—they make WillowTree an exceptional place to be a part of.
WillowTree employees completed 123 surveys, resulting in a 90 percent confidence level and a margin of error of ± 2.72. The Best Medium Workplaces is one of a series of rankings by Great Place to Work and Fortune based upon employee survey feedback. A complete summary of WillowTree's ratings is is available at http://reviews.greatplacetowork.com/willowtree-inc.
About WillowTree, Inc.®
WillowTree, Inc. is an application strategy, UX design, and mobile app development services company whose focus is to bridge the highest level of consumer UX with enterprise-grade security. WillowTree is an industry leader in field solutions, media delivery, loyalty programs and payments, and connected devices and works with brands such as GE, Johnson & Johnson, Time Warner, AOL, American Express, and Harvard Business Publishing. Clients trust WillowTree to guide and execute their mobile initiatives. Learn more about how WillowTree can help your business by visiting willowtreeapps.com.
We Take Mobile Personally™
WillowTree Contact
Angela Batten
VP of Marketing, WillowTree, Inc.
angela.batten(at)willowtreeapps(dot)com
About Great Place to Work®
Great Place to Work® is the global authority on high-trust, high-performance workplace cultures. Through proprietary assessment tools, advisory services, and certification programs, including Best Workplaces lists and workplace reviews, Great Place to Work® provides the benchmarks, framework, and expertise needed to create, sustain, and recognize outstanding workplace cultures. In the United States, Great Place to Work® produces the annual Fortune "100 Best Companies to Work For®" list and a series of Great Place to Work® Best Workplaces lists including lists for Millennials, Women, Diversity, Small and Medium Companies and over a half dozen different industry lists. Follow Great Place to Work online at http://www.greatplacetowork.com and on Twitter at @GPTW_US.