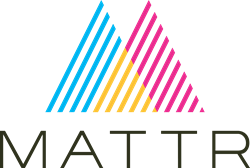 "Influencers who create content in innovative ways are more valuable to the brands which hire them."
Austin, TX (PRWEB) October 12, 2016
Today Mattr announced that it is the first end-to-end influencer marketing platform to offer brands the opportunity to work with influencers who are trained, prepared, and equipped to create 360-degree videos.
With brand content creation increasing at such a rapid pace, the ability to create content that stands out from the competition will only become more important. The definition of "quality content" is constantly evolving. Interesting, informative, or entertaining content isn't always enough to be noticed. Today's consumers demand more and brands must always be thinking creatively to stay ahead of the pack.
The emergence of virtual reality technology has created the desire by many consumers to become an immersive part of a brand's content, rather than simply viewing it as a spectator. Social media networks, including YouTube, Facebook, and Twitter, have followed this trend, creating special platforms for 360-degree videos within their networks. While smartphone technology allows anyone to capture 360-degree video simply by moving their phone around, some brands are looking for content that provides a more seamless 360-degree experience, such as that offered by YouTube's 360 Degree, where viewers can rotate a 360-degree video on their own to see all angles.
Mattr is answering that call for seamless 360-degree content by training and equipping its influencers to capture that content.
360-Degree Training:
Influencers who create content in innovative ways are more valuable to the brands which hire them, and in turn increases the potential for them to earn money from those paid relationships. By consistently training its influencers on the latest content creation methods and technologies, Mattr is making the influencers more desirable and improving the influencer programs for its brand clients. Mattr is training its influencers on how to capture a 360-degree experience using interactive guides and videos.
360-Degree Technology:
For those brands needing a higher quality, more polished 360-degree video than can be captured on a smartphone, Mattr is purchasing 360fly 360-degree cameras for select influencers. These cameras will allow influencers to produce a completely immersive 360-degree experience for viewers.
The 360-Degree Experience:
Two of Mattr's influencers are already working with Mattr and creating 360-degree videos: Rosemary Kimani and Claire Rouger, co-founders of Authentic Food Quest and authors of Authentic Food Quest Argentina: A Guide To Eat Your Way Authentically Through Argentina, the first in a series of books available on Amazon. In their most recent 360 video, they walk through a farmer's market in the streets of Paris to give viewers a truly immersive experience of what it's like to shop local.
"The bar to being good at influencer marketing has gotten really high in the past year," said Jack Holt, CEO of Mattr. "So much is required to create, implement, and manage a good program. 360-degree video is the next big innovation in marketing and another tool we're giving to brands, through influencers, that they can use to stand out."
About Mattr:
Mattr understands that "Personalities Tell Powerful Stories" and is leading a new era for marketing insights, providing brands with a deeper, more colorful view into their social audience - including who's influential to their brand (and what influences them), what's trending in influential conversations and where untapped marketing opportunities lie within brand segments.