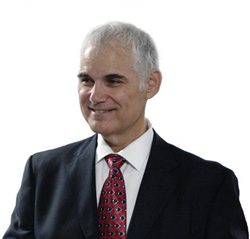 These webinars are a great opportunity for people to learn about real estate investing as it relates to retirement.
Charlotte, NC (PRWEB) October 12, 2016
American IRA has a new webinar planned for October 13th, at 12:00 p.m. Eastern Time: "Adventures in Real Estate, Volume III." This new webinar will look at real estate investment techniques that everyone can use, as well as how real estate investing through a Real Estate IRA can impact one's retirement strategy.
The webinar continues an ongoing webinar series at American IRA, "Adventures in Real Estate." This series has looked at different tips and techniques for maximizing one's portfolio through real estate. Additionally, American IRA's role as a Self-Directed IRA administrator does not offer specific investing tips but does offer general knowledge as it relates to retirement investing.
In this session, the topics covered are expected to include using small amounts of money to generate maximum returns, including "wholesaling" inside one's Self-Directed IRA account and looking at tax certificate auctions.
American IRA recommends that people tuning into the webinar have a notepad and pen handy to catch all of the information, which is expected to flow quickly. "These webinars are a great opportunity for people to learn about real estate investing as it relates to retirement," said Jim Hitt, the CEO of American IRA. "Not only do people learn a lot, but it's a chance for American IRA to interact with a community of people who understand the tremendous potential of investing with a Real Estate IRA and who are excited about these kinds of assets."
The presentation will also be in a "case study" format that allows investors to look at examples that demonstrate real estate investing.
More webinars will be available at American IRA throughout the month. For more information on these events—and other similar events—visit their event calendar at http://www.americanira.com/event/webinar-adventures-real-estate-volume-3-real-estate-ira-investment-techniques-2/.
The October 13th webinar is open to the public and free for all to attend, with an expected duration of one hour. Click here to read more about this webinar, visit.
About American IRA, LLC:
Click here to claim one of our 7 Self-Directed IRA guide(s).
American IRA is committed to providing every client with gold-level service, regardless of account size. Experience their expertise through their certified IRA services professionals. Enjoy the value with one low annual fee of $285 with unlimited assets and unlimited account values. American IRA clients love the benefit of no charge for "All Cash" accounts. The performance of the American IRA staff is unmatched, with quick and efficient processing within 48 hours.
American IRA services thousands of clients and has over $300 million in assets under administration.
American IRA was built by investors for investors, and brings their successful investment experience to the table, providing excellent educational material showing the public that their Self-Directed IRA account can invest in a variety of assets such as real estate, private lending, limited liability companies, precious metals and much more.
American IRA is conveniently located in Asheville, NC and Charlotte, NC, and serves clients nationwide.