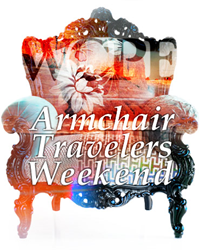 Come along with us on a magical, musical tour.
(PRWEB) October 12, 2016
TheClassicalStation.org celebrates national themes.
WCPE Music Director William Woltz announces a weekend-long extravaganza celebrating Great Classical Music around the world October 14-16, 2016. Throughout this three day festival, WCPE will share music representing various national themes. On Saturday you may request your favorite travelogue music at http://theclassicalstation.org/features_request.shtml.
"From the American Southwest to the Steppes of Central Asia, the Scottish Highlands to the river Moldau, music can take you away to beautiful and enchanting places," offers Woltz.
14 Friday
5:30 p.m. Strauss II: "Vienna Bonbons"
7:00 p.m. Glinka: "Memory of a Summer Night in Madrid"
8:00 p.m. Grofé: Grand Canyon Suite
9:00 p.m. Mendelssohn: Symphony no. 3 in A Minor (Scottish)
15 Saturday
9:00 a.m. Nelson: "Rocky Point Holiday"
11:00 a.m. Duff: Echoes of Georgian Dublin
1:00 p.m. Falla: Nights in the Gardens of Spain
2:00 p.m. Parry: An English Suite
3:00 p.m. Strauss II: The Blue Danube
4:00 p.m. R. Strauss: From Italy
5:00 p.m. Sowande: African Suite
16 Sunday
7:00 a.m. Traditional: "Shenandoah"
11:00 a.m. Copland: Three Latin American Sketches
1:00 p.m. Respighi: The Pines of Rome
2:00 p.m. D'Indy: Symphony on a French Mountain Air
3:00 p.m. Mussorgsky: Prelude from Khovanshchina ("Dawn over the Moscow River")
4:00 p.m. German: Welsh Rhapsody
"Come along with us on a magical, musical tour," concludes Woltz.
WCPE's 24/7 live broadcast of Great Classical Music, 24 Hours A Day can be accessed around the globe in several ways; on-line streaming in multiple formats, including IPv6, small dish home satellite reception, local cable television systems and traditional radio broadcasting. A complete list of the ways WCPE is available with instructions for cable and satellite reception can be found at: http://theclassicalstation.org/listen.shtml.
About WCPE:
With a 38 plus year history, WCPE 89.7 FM is a non-commercial, listener-supported, independent station dedicated to excellence in Great Classical Music broadcasting. WCPE is heard worldwide on the Internet in multiple formats, including the next generation IPv6. Because WCPE receives no tax-derived support, the station conducts two on-air fundraising campaigns and two major mail-out campaigns per year to raise needed operating funds. For more information, visit http://www.TheClassicalStation.org or call 919-556-5178.
Media Contact:
Curtis Brothers
919.556.5178
curtis(at)TheClassicalStation(dot)org
###