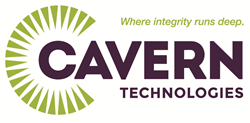 Lenexa, KS Santa Rosa, CA (PRWEB) October 13, 2016
October 17-18, 2016 – IMN (Information Management Network) is hosting its 7th Annual West Coast Provider Forum on Data Centers and Cloud Services Infrastructure in Santa Rosa, CA, October 17-18. John Clune, President and CEO of Kansas City data center, Cavern Technologies was selected to bring his expertise to a panel of industry front-runners from across the nation and address critical business issues facing C-level executives with data center, colocation, and cloud service providers. Topics covered will include:

Optimizing Business Models & Strategies for Growth
Expanding to New Service Offerings
Cost Reduction & Mitigation Strategies
Cost-Effective Infrastructure Investment & Future-Proofing
John Clune will share his experience in launching and growing Cavern Technologies to become Kansas City's premier data center solutions provider to help other C-level executives in the small-to mid-sized provider segment identify key performance indicators within their own organizations. During their panel discussion, "What is Your Secret Sauce?", Mr. Clune and his co-panelists will cover a range of topics including, defining customer base, service offerings, and churn; as well as outlining expansions, power density changes, cloud strategies, and potential buyouts. Joining Clune on the panel are: Greg Pettine, Director of Business Development, Schneider Electric; Nicholas Kottyan, President & CEO, DataChambers; Guy Willner, Chairman, International Data Centre Group; and Erik Levitt, CEO, Open Data Centers.
For more information about IMN Provider Forum, visit http://www.imn.org.
###
About Cavern Technologies, Inc.
Cavern Technologies, Inc. is a leading provider in the development, leasing and operation of build-to-suit wholesale data centers outside of Kansas City. Located 125-feet underground in a 3 million square foot facility, Cavern's environmentally regulated, secure infrastructure is Energy Star, SAS-70, SSAE 16 Type II certified. Cavern is designed to meet the specialized power, cooling and security requirements companies need to house IT systems that support their mission-critical business processes. Cavern provides tenants with unique business solutions and a value proposition focused on minimizing the total cost of ownership of data center and colocation infrastructure. CavernTechnologies.com
About IMN
The IMN or Information Management Network, was founded in 1994 and is a global organizer of conferences that focus on institutional finance, investments and healthcare IT. IMN.org
Contact:
Annie Noland
913.553.5977
anoland(at)caverntech(dot)com