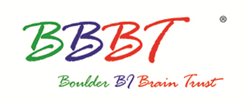 We are excited to present at BBBT and showcase how Trifacta is empowering its customers to drive innovation and become more productive with intuitive data wrangling. -- Wei Zheng, vice president of products, Trifacta
Boulder, Colorado (PRWEB) October 12, 2016
On Friday, October 14, 2016, BBBT members will be briefed by Trifacta's Wei Zheng, vice president of products, Joe Scheuermann, vice president of marketing, and Will Davis, director of product marketing, on Trifacta's most recent product release, v4. The latest version is specifically designed to work for more users, more diverse data sources, and within more cloud environments.
Trifacta will share customer use cases on how industry-leading organizations like PepsiCo, Royal Bank of Scotland, and Kaiser Permanente use Trifacta in their analytics processes, and provide BBBT members with a sneak-peek of the product roadmap.
"The demand for data wrangling solutions that enable users of all skill levels to efficiently work with the variety and volume of today's data sets, and wrangle them into structured formats for analysis has increased dramatically over recent years," said Wei Zheng, vice president of products, Trifacta. "We are excited to present at BBBT and showcase how Trifacta is empowering its customers to drive innovation and become more productive with intuitive data wrangling."
"Easy, fast data preparation has become a mandatory part of an analytics environment," said BBBT Founder Claudia Imhoff. "Its usage by predominantly business users, not IT, gives these users more control over their data, speeding up the overall analytical process significantly."
A podcast summarizing the presentation will be available at the BBBT podcasts page, and a video and trailer of the presentation will be available at the BBBT videos page.
About BBBT
The Boulder Business Intelligence Brain Trust has served the BI industry since 2006. It is a consortium of over 200 industry analysts, experts, and practitioners from around the world. BBBT hosts BI industry vendors who provide extended, interactive briefings, streamed live as webinars exclusively to BBBT members. It's a reciprocal arrangement, the members receive the latest information on current and planned BI tools and technologies, and the vendors get valuable feedback on their offerings, marketing, and messaging.
About Trifacta
Trifacta, the global leader in data wrangling software, significantly enhances the value of an enterprise's big data by enabling users to easily transform and enrich raw, complex data into clean and structured formats for analysis with self-service data preparation. Leveraging decades of innovative work in human-computer interaction, scalable data management and machine learning, Trifacta's unique technology creates a partnership between user and machine, with each side learning from the other and becoming smarter with experience. Trifacta is backed by Accel Partners, Cathay Innovation, Greylock Partners and Ignition Partners.