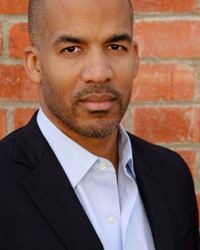 Improve Your Commercial Game
Los Angeles, CA (PRWEB) October 13, 2016
This workshop provides practical tips and a wealth of information about how to become a successful commercial actor. Ideal for actors looking to improve their commercial auditions and set themselves apart from the pack.
Professional actor Reggie Austin has dozens of commercials under his belt. Mr. Austin is the perfect guide to take actors through key focus points in the commercial audition process, including: an overview of the key players in the audition room (and why you should care) and the secrets behind every successful commercial booking. The three-hour workshop will include an interactive presentation, Q&A, plus audition practice to help actors learn how to put their best foot forward in their next commercial audition.
Reggie Austin lives and works in Los Angeles. With a career spanning 20 years, he has appeared in numerous films (The Omen, Friends with Money) and television shows (Marvel's Agent Carter, NCIS, Devious Maids), as well as dozens of commercials (Toyota, Tide, AutoTrader, Burger King, etc.). He will be sharing what he has learned in the industry with others so they can reach their highest potential.
When:
Saturday, November 12th from 1PM - 4PM
Where:
New Collective LA, 6440 Santa Monica Blvd., Los Angeles, CA 90038
Cost:
$95 - make reservations in advance at: Improve Your Commercial Game. Space is limited