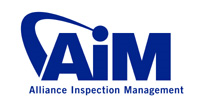 A car's engine, electronics, fuel system, airbags and brakes are all extremely susceptible to flood water ... a professional inspection will find flood damage no matter how a seller tries to hide it.
LONG BEACH, Calif. (PRWEB) October 11, 2016
Hurricane Matthew has floodwaters rising throughout the Southeast, wreaking havoc in communities, damaging homes, businesses and vehicles. In the storm's aftermath, consumers across the country who are in the market for used cars need to be wary of flood-damaged vehicles from hurricanes and 2016 floods.
Flood-damaged automobiles will wind up on the used car market, in auctions and on dealer lots, all around the country as desperate vehicle owners try to salvage whatever value they can from a vehicle inundated by floodwaters, regardless if the flooding was caused by a hurricane or the record flooding that took place this spring across the U.S.
"It's important for used car shoppers to know how to spot flood damage no matter where they live, because these cars can end up on a dealer lot anywhere, especially this year," said Alliance Inspection Management (AiM) Regional Director Carl Sullivan, who has more than 32 years of vehicle inspection experience. "A car that's been in a flood, with the engine submerged for any length of time, will never be the same."
AiM and its team of 1200-plus full-time inspectors review vehicles throughout the U.S., providing detailed condition reports for clients ranging from consumers, dealers and auctions to automotive manufacturers. AiM's independent, 150-point inspection clearly identifies problems on vehicles for buyers and sellers. The company has instructed its inspectors to pay particular attention to flood damage due to this year's severe weather.
With the Red Cross' announcement that the 2016 flooding in Louisiana was the worst U.S. disaster since Hurricane Sandy in 2013, many property owners are concerned that Hurricane Matthew – which caused more than 1.5 million evacuations – will further compound the issue.
This year's record flooding washed away roads, destroyed buildings and created havoc for homeowners and residents. It will also cause problems for unwary consumers who are shopping for used cars during the next 12 months.
Many states issue a flood or salvage title to a vehicle that has been submerged or flood-damaged, information which can be found on a vehicle history report. Consumers concerned about flood damage should refer to the history report and also be ready to do some investigating of their own.
However, some sellers may try to unload their car or truck before a flood or salvage title appears on a vehicle's history report. To combat this possibility, Sullivan offered these warning signs to help identify flood damage in a vehicle:

A musty odor in the vehicle, which may be from moldy carpeting or padding. If possible, pull up the carpeting to see how far water may have risen in the vehicle, and also if any moisture remains
Mud in the seat belt tracks or seat belt tensioners
Water or condensation in the headlights or taillights. Sullivan notes this could also be due to an accident, but water in these areas could also be a tip-off to flood-related problems
Water in the spare tire well in a vehicle's trunk. "If we see water in the spare tire well, it leads us to look a little further," said Sullivan
A sagging headliner in the interior, particularly on a late-model vehicle
Look under the seats. "I found two fish under a back seat once," said Sullivan, who was inspecting cars in Florida at the time. "That was a pretty sure sign the car had been flooded."
Corrosion in the vehicle's undercarriage, such as on brake lines or around the fuel tank. When corrosion appears near the top of the springs or shock towers are corroded, these are signs of flood-related damage.
"A car's engine, electronics, fuel system, airbags and brakes are all extremely susceptible to flood water," said Sullivan. "It's extremely important to find any water damage before you invest your money in a used car, and a professional inspection will find flood damage no matter how a seller tries to hide it."
About AiM
Long Beach, Calif.-based AiM (Alliance Inspection Management) was founded in 2005 to inspect the condition of new and used vehicles from bumper to bumper. AiM's national team of more than 600 inspectors and auditors are equipped with technology designed to provide consistent, reliable and timely vehicle information. AiM, which has auto manufacturers, rental fleets, dealers, auction companies, finance companies and consumers among its clientele, has performed more than 90 million vehicle inspections over the past 11 years. For more information, please visit http://www.aiminspections.com or http://www.aimmobileinspections.com.
###