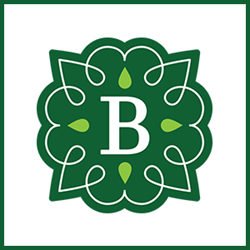 Company founder Sandra Marlowe states, "Baqua is on a consumer health mission."
Lexington, Kentucky (PRWEB) October 20, 2016
Baqua, Inc. officially announces their strategic partnership with equity crowdfunding portal StartEngine. On May 16, 2016 Title III of the JOBS Act, otherwise known as Regulation Crowdfunding or Reg CF, was put into effect. This innovative concept gives startups the ability to raise up to $1 million in a 12-month period.
Baqua developed a delicious line of organic ancient grain and fruit juice beverages. The naturally wheat-free propriety blend is a rich combination of barley, amaranth, quinoa, chia, oats, buckwheat and millet. Baqua's better-for-you line of healthy and nutritious sports drinks is categorized as a naturally functional, non-alcoholic beverage.
Company founder Sandra Marlowe comments, "We are proud to offer consumers a healthy beverage with no artificial ingredients or added sugars. Baqua provides the body with a powerful boost of antioxidants, vitamins, and electrolytes."
The growing number of health-conscious consumers carefully choosing what they eat and drink has led to a more than 10-year decline in the sales of carbonated soft drinks. According to industry tracker Beverage World, organics "are one of the only industries out there that has been growing at double-digit rates for 20 consecutive years."
Please visit Baqua's StartEngine campaign page to learn more about investing in this exciting new product.
###
About Baqua, Inc.
Baqua was founded in 2014 by Sandra Marlowe with a mission to offer consumers a healthy sports drink alternative. Baqua is a refreshing USDA certified organic recovery drink fueled by the healing power of ancient super grains. Baqua's proprietary blend has no preservatives or added sugars and is rich in antioxidants and electrolytes, providing 100 percent RDA vitamin C per serving. Baqua delivers pure powerful refreshment.
About StartEngine Crowdfunding, Inc.
StartEngine is the premier equity crowdfunding platform, connecting Millennials and aspiring investors with tomorrow's progressive companies. Based in Los Angeles, California, the company was created in 2013 by Howard Marks, co-founder of Activision, and Ron Miller. StartEngine aims to revolutionize the startup business model by helping individuals invest in private companies on a public platform for the first time in history, thereby helping entrepreneurs achieve their dreams.
For further information, please visit Baqua's StartEngine campaign page or contact:
Jennifer Mueller - Investor Relations
t: 888-992-2782 e: investor(at)baqua(dot)com