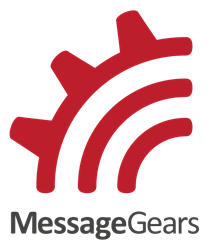 A lot has changed in the world of email marketing, but email is still a vital channel in today's marketing mix. In fact, it's the lynchpin.
LOS ANGELES, CA (PRWEB) October 13, 2016
DMA's &THEN at L.A. Live is bringing together the top leaders and innovators in data, marketing and advertising October 16-18, including speakers Taylor Jones, Co-Founder & Principal Engineer of MessageGears and Himanshu Sinha, Sr. Director, Customer Contact Strategy and Outbound Marketing for Expedia. Jones and Sinha will present an educational session on October 17 at 11 a.m. titled, "Building and Managing Global Email Marketing Programs." The presentation highlights the best practices and marketing technology Expedia uses to create a consistent, personalized experience for customers. Attendees will learn about the role email plays in today's marketing mix, as well as best practices for leading in a competitive space. The presentation also includes data on the top elements of email marketing success and the top email performance challenges.
MessageGears specializes in helping data-driven, global brands like Expedia, Runkeeper, Booking.com, and Musictoday, capitalize on the vast amounts of customer data available to more effectively drive email marketing ROI. MessageGears is an enterprise email marketing provider built for data-driven marketers. The unique MessageGears platform architecture provides unprecedented data integration, security, and economic benefits while offering true enterprise performance. MessageGears is exhibiting at the event in booth 1026.
"A lot has changed in the world of email marketing, but email is still a vital channel in today's marketing mix. In fact, it's the lynchpin," said Jones. "Email has one of the biggest ROIs of any marketing activity. Marketers are becoming more sophisticated in how they use email and other marketing channels to communicate to consumers because consumers are demanding it, and big data can help marketers deliver a terrific customer experience when it is properly utilized."
Speakers taking the main Inspiration Stage at &THEN include startup entrepreneur Kobe Bryant, GE Vice Chair Beth Comstock and author and TED Talk speaker Simon Sinek. &THEN's Inspiration Stage will also host two panels on the future of data in marketing and the growing role of video, featuring YouTube and podcast personality Tyler Oakley.
"Just as DMA and its membership represent the entire marketing ecosystem, so does &THEN," said DMA VP of Conferences & Events Paul McDonnough. "From brand marketers and agencies to adtech service providers and startups, the speakers, attendees and exhibitors joining DMA at L.A. Live in Los Angeles represent the range of companies working to propel the practice of marketing forward. Through partnership with leading DMA member companies, &THEN programming is crafted and curated to foster a collaborative learning and networking environment, all geared toward improving the ability of &THEN attendees to reach their customers effectively and efficiently."
At DMA's annual event, the world's data-driven marketers discover new and innovative ways to better understand and communicate with their customers through curated learning opportunities, exposure to leading solution providers and the opportunity to network and connect with their fellow data experts and marketers from around the globe. Through nearly 150 educational sessions, attendees will benefit from a series of interactive workshops, how-to's and exhibitions that showcase disruptive start-ups, break-through technologies and networking for empirically-focused marketers who use data and creativity to make closer connections with their customers. Executives leading &THEN insight sessions hail from the most pioneering and regarded brands, including Twitter, Google, GM, Time Warner Cable, Live Nation, Wunderman, Harvard Business School, Shinola, Hershey, Anheuser-Busch, Citi, Discovery Channel and many more.
About MessageGears
MessageGears is the first and only email marketing service to combine the power and security of on-premises software with the efficiency and scalability of cloud delivery. MessageGears' unique hybrid architecture provides an extraordinary combination of data integration, data security, and cost-savings for Fortune 500 companies and data-savvy marketers around the world. MessageGears has been recognized by The Relevancy Group for its innovative design, customer support, and infrastructure stability and is also a recipient of a Silver Stevie® Award in the Most Innovative Company of the Year (Up to 100 Employees). In addition, MessageGears was named a Top 20 Most Promising Digital Marketing Solution Provider of 2015 by CIOReview. Founded in 2010, MessageGears is based in Atlanta, Georgia. For more information please visit http://www.messagegears.com.
About Expedia.com
Expedia.com is one of the world's largest full service travel sites*, helping millions of travelers per month easily plan and book travel. Expedia.com (https://www.expedia.com/, 1-800-EXPEDIA) aims to provide the latest technology and the widest selection of top vacation destinations, cheap tickets, hotel deals, car rentals, destination weddings, cruise deals and in-destination activities, attractions, services and travel apps. With the Expedia® Best Price Guarantee, Expedia.com customers can get the best rates available online for all types of travel.
Expedia, Expedia.com, Expedia Rewards, Find Yours, Vacation Deprivation and the Airplane logo are either trademarks or registered trademarks of Expedia, Inc. in the U.S. and/or other countries. Other product and company names mentioned herein may be the property of their respective owners © 2015 Expedia, Inc. All rights reserved. CST # 2029030-501Based on a comparison of other full-service online travel agencies, defined as those providing booking and services related to air, hotel, cruise, car and activities to a global customer base. Data based on comScore Media Metrix for Expedia, Inc. Sites, Worldwide, Average Monthly Unique Visitors, Oct '12-Sept '13. Web site: https://www.expedia.com/
About &THEN, The DMA Annual Event
&THEN, the reinvented DMA annual event, is the largest global event that unites the marketing community – the people who think, plan and do what it takes to succeed. &THEN takes place in Los Angeles, CA at the L.A. Live complex from October 16-18, 2016.
About DMA (http://www.thedma.org)
Founded in 1917, DMA is the community that champions deeper consumer engagement and business value through the innovative and responsible use of data-driven marketing. DMA's membership is made up of today's leading tech and data innovators, brand marketers, agencies, service providers and media companies. By representing the entire marketing ecosystem – from demand side to supply side – DMA is uniquely positioned to bring win/win solutions to the market and ensure that innovative and disruptive marketing technology and techniques can be quickly applied for ROI.
DMA advances the data-driven marketing industry and serves its members through four principal pillars of leadership: advocating for marketers' ability to responsibly gather and refine detailed data; innovating to bring solutions forward for marketers' most vexing challenges; educating today's marketers to grow and lead marketing organizations in the ever-increasing omnichannel world; and connecting industry participants to stay current, learn best practices and gain access to emerging solutions through &THEN – the largest global event for data-driven marketing – and DMA's portfolio of other live events.