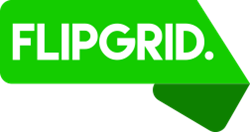 Minneapolis, Minnesota (PRWEB) October 14, 2016
Vidku, the video messaging company founded in 2015 to serve the active, social learning interests of educators and enterprises, has renamed the company Flipgrid in honor of its flagship offering.
Flipgrid, the company's video messaging platform used in over 30,000 classrooms and organizations in 136 countries on seven continents, has always been the foundation for Vidku. Designed specifically for educators, Flipgrid has seen tremendous growth over the past year, attracting 400 percent more users this fall semester than the same time in 2015.
When Vidku formed, the company anticipated developing a separate, complementary platform for enterprises, while continuing to nurture and grow Flipgrid for educational users. As the company developed new features, two things became clear – educational users wanted these new capabilities, and businesses were keenly interested in using video to improve corporate learning outcomes.
"Over 60 companies plus thousands of educators showed us the value of using one platform for all of our users," Jim Leslie, CEO and cofounder states. "Both educators and business professionals have asked for the same capabilities both now and into the future."
"As co-creator of Flipgrid, I've always been proud of how we've enabled active, social learning in Pre-K through university classrooms," states Dr. Charlie Miller, Chief Design Officer and cofounder. "And it's amazing to see that this is exactly what businesses, nonprofits, and other organizations have been wanting as well. I can't wait to show all of our users the new capabilities we will be rolling out in the weeks and months ahead."
Recognizing that Flipgrid will be the singular platform for the company, Vidku concluded that all of its communications should be centered around the Flipgrid brand, including the name of the company itself.
For more information about Flipgrid, visit https://info.flipgrid.com/.
About Flipgrid
Flipgrid produces and hosts the Flipgrid asynchronous video platform that inspires students of all ages through peer-to-peer reflection and discussion. For more information, visit http://www.flipgrid.com.