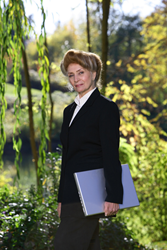 Grants Pass, OR (PRWEB) October 12, 2016
Sharon Kleyne, the world's foremost water advocate and host of The Sharon Kleyne Hour Power of Water, Global Climate Change and Your Health radio program, welcomed back Dr. Effie Chow to renew their spirited talk about the benefits of water, Qigong and traditional Chinese medicine, especially when integrated with western medicine.
Dr. Chow is one of Sharon Kleyne's most accomplished and admired radio guests. Dr. Chow is a Qigong Grandmaster, energy healer, acupuncturist, humanitarian, international speaker, Futurist and Visionary. Noting that Chow was knighted in 2008, Kleyne celebrated Dr. Chow's long history as a major alternative healer around the world.
Reflecting their frequent work together and on parallel paths, Dr. Chow remarked to Sharon Kleyne that "Your interest in water is mine as well. Moisture (water) is the primary essence in our lives." "Our atmosphere is drying up," Kleyne added. "We're seeing the dehydration of people who aren't drinking enough water or misting to replenish the rapidly evaporating water vapor of their bodies."
Asked by Sharon Kleyne how she became inspired to integrate traditional Chinese and western medicine. Dr. Chow referred to a time shortly before her birth. "I was a rebel from the very beginning, even in my mother's womb," Chow said. "My parents were living in Canada, but I refused to be born there. I had to be born in China." Dr. Chow's family was steeped in ancient Chinese medicine, and her father, whom she adored, encouraged his studies. When he became ill and died, Chow vowed to master the ancient healing arts, and that led her to her mastery of Qigong.
Asked by Sharon Kleyne to define the practice of Qigong, Dr. Chow explained that Qigong itself is the basis for all Chinese medicine. "Qigong," Chow said, "is a non-confrontational series of energy-breath exercises. Qigong teaches you to tune in to and listen to the energy of your body. It teaches you to 'feel' your energy system, your lymph system, your nervous system. Qigong teaches that you are not just a kidney. Every cell is connected. That is why you and I are connected to every other living being on earth, and to the wider universe as well."
Sharon Kleyne, founder of Bio-Logic Aqua® Research Water Life Science®, said that everyone must understand that the water vapor keeps you alive. Kleyne said that people should do all they can to slow down their body's water evaporation, and Chow and Kleyne agreed that means drinking 8 to 10 glasses of water each day and learning to breathe properly. "85% of the people in the world don't know how to breathe," said Dr. Chow, who shared an effective breathing exercise for those who breathe from their shoulders up. "You must breathe from your diaphragm," said Chow, "not from your neck and shoulders."
"One must also slow down the evaporation process," said Sharon Kleyne. "Live longer. Be healthier," Kleyne added. "Many people don't understand this key point: water has energy, even the water in their bodies; as one ages, the body's water vapor evaporates much more quickly."
"And integrate into one's life a lifelong practice, such as I have done with Qigong," said Chow, who described how she had 'died' three times in 2015 during medical procedures, but had come back thanks to her deep Qigong practice.