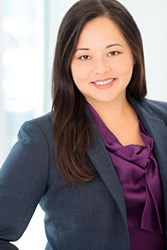 Chesapeake, VA (PRWEB) November 22, 2016
Patients who present signs of teeth grinding or who think they may have a temporomandibular joint (TMJ) condition are now welcome to meet with Dr. Karen Parvin, at her practice Coastal Smile Design, with or without a referral. Dr. Parvin recommends prompt treatment for those who experience jaw pain and need TMJ treatment in Chesapeake, VA, since the condition can worsen over time and lead to significant discomfort and inability to move the jaw normally. Dr. Parvin and her compassionate team offer experienced and innovative treatment for those who grind their teeth and exhibit symptoms of temporomandibular joint disorder (TMD).
The temporomandibular joint is located on either side of the jaw, where it connects to the skull. It is necessary to have a healthy, properly-functioning temporomandibular joint in order to open and close the jaw normally and without discomfort. Individuals who have a habit of grinding their teeth, which is also known as bruxism, are more likely to develop TMJ symptoms than those who do not grind their teeth. Since teeth grinding often happens at night, many patients are unaware that they do it. However, a thorough examination can reveal patterns of wear on the teeth that are consistent with bruxism.
TMD symptoms can be hard to recognize, but they often exhibit as tenderness around the jaw, toothaches and popping sounds in the jaw joint. Additional symptoms that can be caused by TMD but may seem completely unrelated include earaches and pain in the upper shoulders or neck. By receiving a professional evaluation, patients can find out if their symptoms are related to bruxism, TMD or some other cause. When treatment is promptly received for TMJ pain, uncomfortable side effects such as "lock jaw" may be avoided, which occurs when the jaw becomes stuck in a closed or open position.
Patients who exhibit signs of teeth grinding or who suspect they have a TMJ disorder in Chesapeake, VA, are invited to meet with Dr. Parvin for an evaluation. New patient appointments can be scheduled by calling 757-214-6585.
About the Doctor
Dr. Karen Parvin is a general dentist offering personalized dental care to patients in Chesapeake, VA. Dr. Parvin and the entire Coastal Smile Design team take pride in offering individualized, compassionate care to each patient with the latest dental advancements. Coastal Smile Design was voted the Virginian-Pilot's Best Dentist of Chesapeake in 2015 and 2016. Dr. Parvin is a Navy veteran who has completed hundreds of hours of continuing education courses and was awarded a Fellowship in the Academy of General Dentistry. To learn more about Dr. Parvin or the services offered at Coastal Smile Design, please visit their website at http://www.coastalsmiledesign.com or call (757) 214-6585 to schedule an appointment.