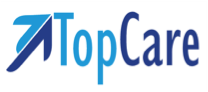 "We are partnering with SRG Technology to utilize their expertise in data analysis/mathematical algorithms to focus on specific projects throughout Suncoast." - Bradley P. Herremans, CEO Suncoast
Fort Lauderdale, FL (PRWEB) October 13, 2016
SRG Technology (SRGT), joint developer of TopCare, a cutting edge population health system, announced today that Suncoast Community Health Centers, Inc. (Suncoast) has signed on to use TopCare's No-Show Roster, a new electronic roster, in its clinics across Hillsborough County, Fla.
Suncoast, a top-rated Federally Qualified Health Center (FQHC), provides access to state-of-the-art facilities and top-quality care to the community of all economic levels. FQHCs are a crucial force in caring for the underserved population in this country. The extensive need to manage and serve a population that is often at high-risk for co-morbidities and chronic health concerns means efficient and effective use of data science is essential for a FQHC to thrive.
"FQHCs have long been charged to collect data for governmental reporting, which funds a significant portion of the FQHC budgets," said Tanya Zucconi, SRGT's VP of Professional Services. "However, they have few resources to do much more. They have immense oceans of data, but not the time, and in some cases, the experience, to make that data actionable."
To address this issue, Suncoast has partnered with SRGT to use the TopCare No-Show Roster to improve show-up rates at outpatient clinics. "SRG Technology will help identify patients who are high-risk for no-show at an outpatient clinical appointment by using a predictive algorithm, and Suncoast will provide the outreach staff to utilize the roster," said Meg Aranow, SRGT's Interim Chief Technology Officer. "We are thrilled to provide the No-Show Roster to meet the needs of a top-rated FQHC, and look forward to helping them reach their fullest potential."
Bradley P. Herremans, CEO of Suncoast, is looking forward to the changes the TopCare No-Show Roster will bring. "We are partnering with SRG Technology to utilize their expertise in data analysis/mathematical algorithms to focus on specific projects throughout Suncoast with the initial project to focus on improving and reducing no-show rates."
"We are very excited to enable a large FQHC to provide better access and care," said Dr. Adrian Zai, SRGT's Chief Medical Informatics Officer. "We know that patients who often do not show up to their clinical appointments are the ones that can be high-risk for poor outcomes. Bringing high-risk patients in to their clinical appointments favors both the fee-for-service and value-based care models."
For more information about TopCare's No-Show Algorithm and other functions of TopCare, please visit http://www.TopCare.co.
About
Founded in 2007, SRG Technology developed Blender™ — a suite of cutting-edge software solutions designed to drive performance improvements through enhanced data collection and analysis; personalized recommendations; and the creation of individualized action plans. SRG Technology is focused on elevating performance, increasing productivity and ultimately improving end-user outcomes in education with BlenderLearn™, healthcare with TopCare powered by Blender™, geo-positional security with BlenderRM™, and consumer engagement and outreach with BlenderConnect™. SRGT is poised to set the benchmark for innovative, disruptive technology solutions that elevate performance, increase productivity, and make a difference in our daily lives.