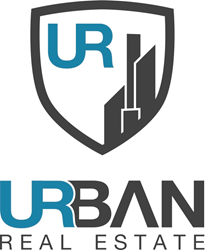 Buying has enough challenges for locals, let alone those considering their buying power from overseas. Our goal is to bridge the gap, and help meet a need that offers knowledge and guidance on regional investment opportunities." Matt Silver
Chicago, Illinois (PRWEB) October 12, 2016
Chicago-based Urban Real Estate (Urban) recognizes partners, Michael Emery and Matt Silver, as two of a distinguished few brokers who have been appointed to represent the state REALTORS® trade association, Illinois REALTORS®, and work closely with foreign consulates to promote real estate in Illinois.
Emery, a senior partner with Urban, will be working closely to build ties with Australia and Silver, partner with Urban and the 2016-17 president of the Chicago Association of REALTORS®, is the liaison working with Israel and its Chicago-based consulate. The partnership is through the association's Consulate General Liaison program, which matches members with experience in international real estate with foreign consulates.
Consulates are important links between the home country and the U.S. The offices are overseen by a consul general whose office provides assistance for foreign nationals living and working abroad.
"It's rewarding to represent our colleagues and clients in our respective appointments," said Emery. "As prospective investors consider their options, often they aren't sure where to turn. This program gives them the resource they need to begin making decisions that are wise and, in turn, can be beneficial to the local and state economy.
Silver adds, "Buying has enough challenges for locals, let alone those considering their buying power from overseas. Our goal is to bridge the gap, and help meet a need that offers knowledge and guidance on residential and commercial opportunities that exist across Illinois."
Now in its second year, the program has grown to include liaisons working with China, India, Philippines, Great Britain, and Poland. In all, the program has forged connections with 16 consulates in Illinois.
"Increasingly, the business of real estate is international," said Doug Carpenter, Illinois REALTORS® 2017 president. "Our members know the market well, and for a foreign investor working with a consulate office, having our expertise is invaluable."
Emery is a Certified International Property Specialist (CIPS), a highly-coveted extensive training program which gives brokers the insight they need to know the intricacies of the international deal, thoroughly. Michael Emery is born and raised in England, with a long-time career working with high-wealth clients overseas and in Las Vegas before opening Urban with managing partner Matt Farrell. Matt Silver holds a Bachelor of Arts from Michigan State University - College of Business, School of Hotel, Restaurant, and Institutional Management, and is known for his success working with high-profile VIPs including major league sports figures, film and media celebrities, and CEOs, negotiating news-making deals across Chicago.
About Urban Real Estate:
Urban Real Estate is a full-service brokerage focused on integrating the most cutting-edge technology with the best of real estate to better serve its clients and agents. Broker areas of expertise include serving the downtown Chicago, north shore and western suburbs in residential sales and leasing. Urban brokers also focus on investment sales and portfolio management, luxury sales, distressed/short sales and working with international clients. For more visit us at http://www.urbanrealestate.com