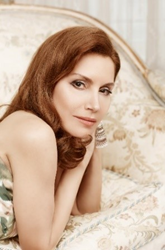 (PRWEB) October 13, 2016
When heart-wrenching images of abandoned or abused animals flash across a TV screen or pop up in a newsfeed, animal lovers often head to the local shelter to lend a hand. While volunteering for animal groups is always appreciated, there are a few things to know before signing up to work with our furry friends. Philanthropist and author of "Successful Philanthropy: How to Make a Life by What You Give", Jean Shafiroff, has dedicated her life to giving back and is an expert in volunteering. Jean is an advocate for animals and she has traveled to Nicaragua and Costa Rica on recuse missions to help animals in need. Now Jean is sharing her expert advice on what to know about volunteering with animals.
"Donating your time and efforts to animal shelters can be rewarding for both the animal and the volunteer," says Jean. "However, it is good to know what to expect before getting to involved to ensure the experience is positive."
1. Applications
Before signing up, check with the local shelter about its application guidelines and requirements. Some shelters may have an application process as well as ask for references. Certain locations with an abundance of volunteers might only take applications a few times a year; however, don't get discouraged if not chosen and reapply for the next cycle.
2. Age Restrictions
Parents who want to introduce young children to charity work often start with animal shelters. While having children involved in philanthropy at an early age is a great way to start them on a lifetime of good work, it is important to check the organizations age restrictions. Many shelters have an age minimum of at least 16 years old to volunteer. In some cases, such as working adoption events, the age requirement is raised to 18 or 21. Inquire with the local shelter about its age requirements, especially if you are thinking of getting a child involved.
3. Time Requirements
Every shelter has its own time commitment requirements for volunteers. Larger groups might ask for a minimum of two hours a week when it comes to working with animals. Smaller, local shelters may allow volunteers to stop in and play with the animals or walk the dogs when they have free time. "When you are inquiring about volunteering at an animal shelter, find something that will fit your lifestyle and allows you to help out when you can," says Jean. "Even smaller tasks are very necessary, and just as rewarding."
4. Training
Working with animals requires specific skills and training. The first few days or even weeks might be devoted to learning proper skills, such as how to bottle feed kittens and putting different types of harnesses on dogs. However, training is typically provided by the shelter. "Training is an essential step when volunteering," says Jean. "Similar to starting a new job, a shelter will want its volunteers properly trained on protocol as well as how to work with the animals. Training is necessary to protect the animals and to protect the volunteers."
5. Volunteer Duties
To run a successful shelter, volunteers are needed in a variety of ways. When signing up to volunteer, inquire about the areas where help is needed. Not all shelters will need someone to work directly with the animals, but may need help with administrative work. Also, inquire about the physical demands as working with larger animals may require physical work such as walking dogs or cleaning cages.
6. Prepare Emotionally
Seeing animals in a shelter can be distressing. An animal lover may want to adopt all the residents, but in most situations this is unrealistic. Also, attachments to the dogs and cats can happen quickly, and it can be hard on a volunteer if the animal goes to another home. "It is important to recognize volunteer work as making a difference for the animals, even if it is a small contribution," says Jean. "Working with animals can be equally heartbreaking as it is rewarding, and although volunteers can't do everything, they are doing something to help these innocent creatures."
7. Foster an Animal
Not everyone has the time to commit to going to a shelter a few times a week or even a few times a month. However, these individuals may still want to contribute. While monetary donations are always welcome, fostering a pet is another way to lend a hand. There are special cases in which animals need unique and individualized attention that they are not able to get at a shelter. There are also rescue organizations that don't have shelter locations and rely heavily on foster families to house animals until they become adopted. Ask the shelter about how to become a foster parent and give one-on-one care to special animals.
About Jean Shafiroff
Jean Shafiroff has dedicated herself to giving back and sits on seven charity boards. In addition, Shafiroff recently published her new book, Successful Philanthropy: How to Make a Life By What You Give, where she breaks down how to get started in charitable work and encourages others to give back. As a volunteer fundraiser, leader, and spokesperson for several charitable causes, the spectrum of Jean's philanthropic work includes improving the lives of underserved populations, women's rights and well-being, medical research and health outreach programs, animal welfare and resources for children in need.
Jean serves on the boards of New York City Mission Society, New York Women's Foundation, French Heritage Society, Couture Council (Museum of the Fashion Institute of Technology), Jewish Board of Family and Children's Services (20+ years), Southampton Animal Shelter Honorary Board, and Southampton Bath & Tennis Club's Charitable Foundation. Widely recognized for her philanthropic work, Jean has been recognized and featured in numerous publications, including The Wall Street Journal, Gotham Magazine, The New York Times, New York Social Diary, Avenue, Hamptons Magazine, and The Huffington Post, among others.
Jean works closely with the multiple causes she supports. Each year she chairs numerous galas and hosts events benefiting numerous not-for-profit organizations. She is particularly well-known for her leadership in raising money for many charities, including the Southampton Hospital, New York City Mission Society, New York Women's Foundation and Southampton Animal Shelter. Jean has been honored by several organizations including the New York City Mission Society, Youth Counseling
League, Jewish Board of Family and Children's Services, Surgeons of Hope, the Ellen Hermanson Foundation, Pet Philanthropy Circle, and Animal Zone International.
Jean holds an MBA from the Graduate School of Business at Columbia University and a BS in physical therapy from the Columbia University College of Physicians and Surgeons. She has worked both in public finance and private partnerships on Wall Street. Prior to that, she was a physical therapist at St. Luke's Hospital in New York City. Jean is married to Martin Shafiroff, an investment advisor, and together they have two daughters, Jacqueline and Elizabeth, who share their mother's interest in charitable causes. Jean and her family reside in both New York City and Southampton, NY.
###