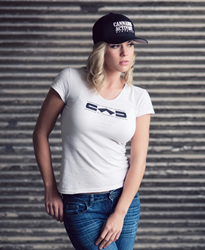 Most people aren't aware that hemp is exceptionally versatile and can be used for countless products such as apparel, accessories and shoes
Ogden, Utah (PRWEB) October 13, 2016
Cannabis Activist Clothing, a line of clothing created using hemp fabrics and organic cotton blends, is now available on the crowdfunding website Kickstarter.
Cannabis Activist Clothing co-founder Dustin Kay says he launched the new product line to fashionably outfit the cannabis activist with stylish, high quality hemp apparel that also supports and spreads awareness of the safe, ecofriendly, and renewable resources of cannabis.
"The idea for this clothing line came to me when I realized the prohibition of cannabis is more harmful than the resource itself, so that's when I began trademarking my logos and printing them on high quality hemp clothing as prototypes," Kay said. "Most people aren't aware that hemp is exceptionally versatile and can be used for countless products such as apparel, accessories and shoes."
Kay notes that hemp is an extremely fast growing crop that produces more fiber yield per acre than most other sources – generating up to 250 percent more fiber than cotton and 600 percent more fiber than flax using the same amount of land, making it a very beneficial, ecofriendly resource. Hemp fiber is one of the strongest all natural textile fibers and will not shrink like commonly used fibers.
The Cannabis Activist Clothing line includes hoodies, T-shirts, V-neck T-shirts for women, skirts and sundresses created with top-quality organic hemp fibers. Its most popular clothing items are created using a blend of 55 percent hemp and 45 percent organic cotton. Hemp material is also water absorbent, and its naturally soft texture allows for it to be dyed easily and retain colors extremely well – providing a comfortable feel and great look for a long time.
"Our T-shirt blends have a soft, breathable feel and excellent look that merit shelve space at any high-end retailers, while our Cannabis Activist high-quality hemp fleece blends are deluxe and durable, yet soft and cushy," Kay said. "Our hemp skirts and sundresses offer a luxurious feeling and look that's perfect for any occasion, whether it's casual or formal."
Kay is quick to point out that the promotion of the new clothing line in itself is not meant to advocate or offer anything illegal to backers.
"Our clothing articles cannot enhance or facilitate the consumption of any controlled substance, and we believe anything related to cannabis and hemp should operate in respect to the law and within its constraints," he said. "But we do however advocate and reserve the liberty to actively influence and reform laws peacefully, as we're afforded by our constitution. With Cannabis Activist Clothing, people can advocate in style – and without saying a word."
For more information about Cannabis Activist Clothing, which can be purchased at discounted prices during crowdfunding, visit the clothing line's campaign page on Kickstarter.
About Cannabis Activist Clothing
Founded by Utah Residents and brothers Dustin Kay and J. Martin Kay, Cannabis Activist Clothing was founded in 2016 to heighten awareness of the uses of hemp as a superior renewable natural resource through the creation of a clothing line that offers a comfortable and stylish approach to cannabis activism without the typical 'hippie' image. Dustin has been a professional screen printer, working with embroidery, design, and print brokering in the Ogden area, while J. Martin is an aerospace engineer who currently resides in Riverdale, Utah. For more information, visit http://www.cannabisactivist.com.