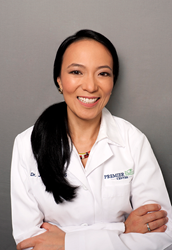 Your Smile. Your Health. Our Commitment!
Oakland Park, FL (PRWEB) October 13, 2016
Dr. Charmaine Johnson of Premier Smile Center gathered with Chef Paula and Chef Ritto and staff of Il Paesano (located 2645 E Oakland Park Blvd, Fort Lauderdale, FL 33306) on August 22, 2016. For an enchanting benefit dinner with wine pairing to raise funds for A Spring of Hope Foundation. This is the second, pop-up summer event created to raise funds to help provide clean running water to underprivileged children in rural schools in South Africa.
A Spring of Hope is a foundation that finds schools and local communities in need of running water. They then fund the drilling of wells and the building of small reservoirs, to draw local ground water directly to reservoirs at the schools they support. The water is also used to grow a vegetable garden to sustain the school. They are also now working to improve sanitation at these schools by the insulation of toilets that do not require water or chemicals to operate.
The intimate dinner started with a cocktail gathering from 6:30 till about 7:00 p.m. that evening, followed by a small introductory speech from Dr. Johnson. She also raised a question that jump started things to next level. The question she asked was, by a show of hands, "How many of you are aware of the water crises in South Africa?" This was the ice breaker that led to her to educate, inform and communicate why she is so passionate about A Spring of Hope is so passionate to her.
Il Paesano is the definition of "mom and pop". Both owners (husband and wife) handled the day to day operation. No menus here, they'll let you know what's available that day by mouth. Wine is "pick you own" by literally going to the wine room and seeing what is on the shelf. The dining area is essentially in the middle of their Italian market space, so you can come here and get dinner and walk out with a bag of pasta too.
If you wish to find out how you can be at the next dinner to support us in this drive Contact Premier Smile Center. To find out more about A Spring of Hope, go directly to http://www.aspringofhope.org . You can also donate by mail to – A Spring of Hope, PO Box 970444, Coconut Creek, FL 33097.
About Dr. Charmaine Johnson
Dr. Charmaine Johnson founded Premier Smile Center in 2005. Dr. Johnson and her team continue to serve families and community members in Fort Lauderdale and the surrounding communities in Broward, Dade and Palm Beach Counties.
Your Smile. Your Health. Our Commitment. At Premier Smile Center their mission is to provide the patients with excellence in general, family, cosmetic and specialty dentistry. They emphasize gentle and preventative care so as to help you achieve healthy teeth and gums for life. They want everyone to have a beautiful and clean, white smile. For more information visit http://www.drjohnsondds.com or call 954-566-7479 and find out why they are so highly recommended.