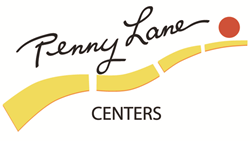 LGBTQ persons and their loved ones are confronted by prejudices and stereotypes.
Los Angeles, CA (PRWEB) October 13, 2016
Developing a better understanding of the personal challenges encountered by the lesbian, gay, bisexual, transgender and questioning (LGBTQ) community and their families will set the stage for Penny Lane Centers' 8th Annual EDGY Conference.
"Evolution - Change Starts with YOU!" is scheduled for Friday, November 18, 2016, at the Skirball Cultural Center in Los Angeles. The conference will bring together experts to address the unique issues and needs faced by LGBTQ youth and provide tools for professionals, parents, advocates, HR staff, law enforcement and others to support and empower LGBTQ youth.
"Inasmuch as LGBTQ persons are confronted by prejudices and stereotypes as they come out and work to establish their place in society, so too are their loved ones," stated Ivelise Markovits, Founder and Chief Executive Officer of Penny Lane Centers, which hosts the conference. "Once a child comes out, parents and families often find themselves faced with the difficulty of unlearning everything they thought they knew about that child. When the added pressure of cultural expectations enters the equation, families are challenged with balancing between their foundations of tradition and walking a new path to love and acceptance."
In addition to Marsha and Aiden Aizumi's "Two Spirits, One Heart" presentation of a family's coming together in support of a child's transition, three additional keynotes will provide perspective on the diverse landscape of LGBTQ acceptance within families, communities, and the nation as a whole:

Through his film "El Canto Del Colibri," director and community educator, Marco Castro Bojorquez, will offer a cultural exploration into the many intersections that some families of color experience in trying to understand their children's journey as they come out of the closet or transition. With a lack of acceptance in most marginalized communities, along with a lack of resources, the film emphasizes the inherent struggles encountered by Latino immigrant men in terms of race, gender identity, sexuality, class, spirituality, and diasporas among others, and addresses the complexities faced when striving to accept and embrace an LGBTQ child.
In "How Far Have We Really Come?," Salter Giddens, MFT intern with the Optimum Performance Group, will provide an educational retrospective on the national dialogue of how the LGBTQ community has rapidly changed over the last few years; examining the positive changes that have allowed for amazing growth and acceptance in our society as well as discussing the challenges yet to be faced. Despite strides in acceptance noted across the country, the subtleties of the challenges that face the LGBTQ community are still confusing to some. Giddons will discuss those subtleties and suggest ways to educate and help our nation grow in support of the LGBTQ community. He also will examine the varying representations of the LGBTQ community in the media and how those portrayals can both help and possibly hurt the progress of acceptance.
"Our Journeys to Love and Acceptance: Three Parents Sharing Their Stories," will feature Marsha Aizumi, Ofelia Barba and Janet Uradomo, along with Pastor Danny Cortez, as they recount their navigation through the varying mores of Asian, Hispanic and Filipino cultures during the coming out of their transgender and gay children and their experiences through transition to a place of acceptance and love.
In addition to the keynote presentations, the conference will offer two breakout sessions to provide a more in-depth examination of specific issues facing LGBTQ youth. For additional conference information, event schedule, and registration options, please visit http://www.edgyconference.com.
As in previous years, continuing education credits will be offered for mental health, group home and social work professionals attending the conference.
About Penny Lane Centers
Penny Lane Centers is a 501(c)(3) nonprofit organization founded in 1969 to serve abused teenage girls. Since that time, Penny Lane's programs and services have expanded to serve thousands of children, youth and families annually. Services include: Mentoring, Foster Care and Adoption, Transitional and Permanent Housing, Family Preservation, Wraparound, Residential Treatment Facilities, Therapeutic Behavioral Services and Mental Health Services. Penny Lane is proud to have received the "All Children, All Families" Seal from the Human Rights Campaign. For more information about Penny Lane Centers, please visit http://www.pennylane.org.