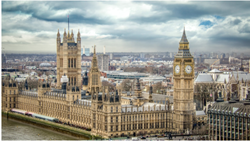 (PRWEB) October 13, 2016
Imagine Global Care (IGC), a biomedical startup company with offices in Tokyo and San Diego, will host an exhibit at this year's Annual Anti-Ageing Conference in London. The exhibit will feature their patented product, a new, all-natural immune support supplement named Brolico®. Dr. Fouad I. Ghaly of the Ghaly Center for Regenerative Medicine will also be in attendance, having recently conducted an independent retrospective observational study on the effects of Brolico®, and he will be partnering with IGC as an advocate for the product.
Publicized as London's "largest gathering of the world's pre-eminent medical speakers on the subject of anti-ageing health, regenerative, nutritional and preventative medicine," the conference will run from October 13 - 15 at the Kensington Town Hall in London. This year's presentations will feature 24 speakers from 12 different countries about latest medical advances and newest developments.