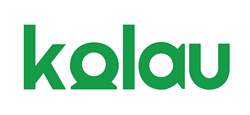 (PRWEB) October 14, 2016
The Do-It-Yourself movement has shifted the knowledge paradigm empowering anyone to do virtually anything regardless of their knowledge base. There is software that allows us to do our taxes without knowing a single line of the tax code. Similarly, there is software that allows us to build websites without knowing how to code and can even use a 3D printer to create a garment without knowing how to sew. Kolau was started with one goal in mind: introducing the Do-It-Yourself model to digital marketing, a field that is getting increasingly complex, particularly when it comes to ranking a website on the first page of the search results.
Kolau's proprietary algorithm automates Google's pay-per-click campaigns, thereby increasing the average beta user's ROI by 450% in 2016. Also, its proprietary website auditing tool identifies web elements not optimized for search engines providing easy step-by-step videos to make those changes.
"Small Businesses with up to 9 employees account for 96% of all 28M businesses in the United States. Their owners are constantly seeking ways to have their websites rank higher on the search results. The problem is that they don't have the time to do it or knowledge to do it right and marketing agencies are either too costly or are not interested in engaging with small accounts," said Kolau Founder and CEO Danny Mola. "Now, Kolau removes these three barriers - knowledge, time, and money - allowing small businesses to rank on the first page of the search results by doing it by themselves. Kolau introduces digital marketing to the Do-It-Yourself movement."
After being created in November 2015 and under going a 6-month-long beta stage, Kolau has been handpicked by Google to become a prospective strategic partner in the United States and in Northern Latin America.
The company is also launching a "digital marketing academy" aimed at further empowering small business owners by providing easy-to-read and easy-to-implement articles. It also highlights interviews with top-rated small businesses nationwide.
Kolau is currently available in English and Spanish and will launch in the Spain and Latin America markets at the beginning of next year.
About Kolau:
Based in San Francisco, CA and Vancouver, WA, Kolau is a next-generation marketing software company introducing the Do-It-Yourself movement to digital marketing. For more information, please visit http://www.kolau.com or follow our blog at http://blog.kolau.com/.
###
Media Contact:
Kolau
Danny Mola
(415) 697-1265
daniel@kolau.com