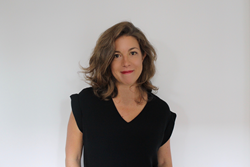 GOTO Conferences have established a strong reputation for the quality of its events, which bring together the best minds in the software community to discuss the most interesting topics.
London, United Kingdom (PRWEB UK) 13 October 2016
"There are proven ways and means to embrace disruption and innovation to drive next generation growth," said Trifork CTO, Søren Brogaard. "GOTO Accelerate London has brought together some of the world's most respected thought leaders, process innovators, academics and business leaders to speak on the subject. Together they will deliver a unique and interactive experience to include presentations, discussion, workshops and peer networking."
The organisers of GOTO Accelerate has recently published a full programme and speaker line-up for its inaugural event at CodeNode, London on November 17th 2016:

Geoffrey A Moore – Zone to Win
How have large tech companies like Salesforce to Microsoft not just survived, but succeeded?
Raffaello D'Andrea – The Coming Machine Revolutions
When ideas are cheap, how do you identify which are worth pursuing and executing?
Sonja Kresojevic – Principles and Practises for Agile and Lean
How mindset, leadership and cultural change can help companies navigate disruption and increase innovation
Adrian Cockcroft – It's Simple…
What lies behind Netflix's successful migration to the cloud?
Ade McCormack – Business 4.0
Is change technology-driven, or is technology the latest facilitator for a process in motion for thousands of years?
Simon Wardley – Situation normal, everything must change
Since change is normal, how do you predict and exploit it, and why is strategy more important than execution?
Michel Andre – Open API's as digital business platform enabler for investment and trading
How has Saxo Bank brought digital transformation to a traditional and heavily regulated trading and investment industry?
Paw Andersen – Using data and accountability as an enabler for autonomous teams
As Uber grows, how is it organised to continue to innovate like a start-up?
Vijay Venkatram – Data as creative raw material – the fusion of design, data and science
How do you gather, cook, serve and consume big data to overcome a culture of decision justification and start creating opportunity?
GOTO Accelerate is produced by the team behind the GOTO Conference series which currently take place in Chicago, Amsterdam, London, Stockholm, Berlin and Copenhagen. GOTO Conferences, which are run for developers, by developers, have established a strong reputation for the quality of its events, which bring together the best minds in the software community to discuss the most interesting topics.
Tickets for GOTO Accelerate with discounted early bird pricing are currently available from the GOTO Accelerate website. For more details about the conference and to make arrangements for larger group discounts, please contact Maria Wennestam by email at maw@trifork.com.
==ends==
About Trifork
Trifork is a leading full service supplier of high-quality custom-built software applications and end-to-end solutions for customers in the educational, finance, public sector, healthcare, manufacturing and telecom industries.
The company provides expert advice on the optimization of business critical IT systems and cutting-edge technology. This enables customers to seamlessly integrate and use these technologies, bringing immediate value to their own businesses and customers.
Trifork provides a lean approach to support each phase of the project lifecycle from idea creation and development to ongoing maintenance and support. Trifork are the creators of the GOTO Conference series.
Press Contacts:
Trifork
Maria Wennestam
Business Development Manager
Email: maw@trifork.com
Telephone: +44 777 175 1192
SPA Communications for Trifork
Simon Merrick
Account Director
Email: smerrick@spacomms.com
Telephone: +441892 511413