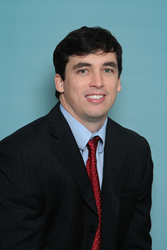 I want to show people what these common mistakes are and how they can avoid them as they build up their own nest egg for retirement.
Charlotte, NC (PRWEB) October 20, 2016
When guiding your own retirement plan with a Self-Directed IRA, what are the common pitfalls you need to avoid? American IRA looks to answer that question with its upcoming webinar, "The Fatal 5: The 5 Mistakes that Every Self-Directed IRA Investor Must Avoid."
The webinar, to be held on October 27th at 12:00 noon, Eastern Time, will be hosted by American IRA Senior Vice President Sean McKay, a regular at the American IRA webinars.
"Although we like to say that the Self-Directed IRA is one of the best ways people can take care of their finances, we recognize that there are some potential pitfalls in any investment strategy," said Sean McKay. "In this webinar, I want to show people what these common mistakes are and how they can avoid them as they build up their own nest egg for retirement."
When using a Self-Directed IRA, retirement investors can access a whole range of investments, including real estate, precious metals, private company investments, and even private IRA lending. This range of opportunities is exciting for those who want to diversify out of the stock market and take control over their finances. But Sean McKay is quick to point out that self-direction means taking on your own risks, as well.
"We encourage people to arm themselves with knowledge and experience," said Sean McKay. "Directing your own IRA can even be intimidating at first. Our message is that it doesn't have to be this way. It just takes a little know-how and a can-do attitude. And that starts with seeking out information like the content of this upcoming webinar."
Although Sean McKay didn't share the five mistakes (that will remain for the webinar), he did note that anyone interested can click here to register.
About American IRA, LLC:
Click here to claim one of our 7 Self-Directed IRA guide(s).
American IRA is committed to providing every client with gold-level service, regardless of account size. Experience their expertise through their certified IRA services professionals. Enjoy the value with one low annual fee of $285 with unlimited assets and unlimited account values. American IRA clients love the benefit of no charge for "All Cash" accounts. The performance of the American IRA staff is unmatched, with quick and efficient processing within 48 hours.
American IRA services thousands of clients and has over $300 million in assets under administration.
American IRA was built by investors for investors, and brings their successful investment experience to the table, providing excellent educational material showing the public that their Self-Directed IRA account can invest in a variety of assets such as real estate, private lending, limited liability companies, precious metals and much more.
American IRA is conveniently located in Asheville, NC and Charlotte, NC, and serves clients nationwide.