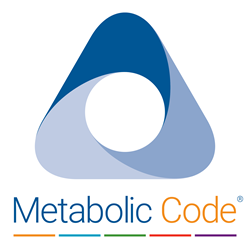 Boca Raton (PRWEB) October 18, 2016
Increasingly, nutritional supplements are becoming an integral part of the recommendations of many medical practices and other healthcare provider settings. Healthcare providers of ranging specialties, who have incorporated nutritional guidance into their practices, frequently recommend supplements for intestinal health, weight loss, cardiovascular health, stress and mood relief, insomnia, joint and inflammation relief and general wellness.
A 2014 article from Nutritional Outlook reports that "between one-half and three-quarters of all adults in the United States report taking dietary supplements. And while nearly half of consumers (48%) purchase their supplements from well-known retail outlets, according to a report published in 2011 by dietary supplement association the Council for Responsible Nutrition (CRN; Washington, DC), more than half of them (55%) point to their medical doctor or physician as being their number-one most-trusted source of reliable information on dietary supplements."
For practitioners, this data presents an opportunity as well as a challenge. Lack of clarity or inexperience on dosage, ingredient quality and sourcing, brands and formula can add to the difficulty of confidently knowing where to start and what to recommend. Many practitioners report that selling supplements out of their offices can be a formidable undertaking. Managing inventory levels, choosing the right products from the best companies, stocking, accounting, sales tax and patient adherence can all be a challenge and can negatively impact a provider's bottom line. The desire to incorporate lifestyle programs to improve patient wellness and increase practice revenues, many times, turns into a financial burden and time consuming, efficiency drain on the practice.
The Metabolic Code platform helps address many of those challenges so that practitioners can provide high quality personalized nutritional support programs with less hassle and expense. The supplement formulary is thoroughly researched, clinically proven, and personally selected by Jim LaValle, Founder and Chairman of Metabolic Code. Jim LaValle, RPh & CCN, was selected as one of nine Americans for the Inaugural Dietary Supplement Education Bureau Board and has extensive experience within the product formulation and raw materials side of the industry.
"To have some of the most preeminent and leading supplement manufacturers partner with us is exciting and will allow the healthcare practitioners using our platform to recommend to their patients, the best products, with the best ingredients to ensure the best possible health outcomes," says Jim LaValle.
In addition to its leading-edge science with its preventative health assessment capabilities, Metabolic Code also provides a turn-key supplement fulfillment solution for clinical practices to sell multiple preferred supplement brands seamlessly to their patients through the auto-order program, including comprehensive marketing with every box shipped that can be branded as the physician's practice.
The most dynamic aspect of the Metabolic Code platform is that healthcare providers can choose from several of the leading professional brands including Ortho Molecular Products, Designs for Health, NuMedica and Compounded Nutrients, a specialty personalized nutrient company. These companies provide transparency in ingredient quality, manufacturing methods, and final product testing, ensuring that providers are recommending some of the most efficacious medical-grade natural supplements to their patients.
Aaron Bartz, President of Ortho Molecular Products, said: "For 27 years, we've been committed to exclusively serving healthcare professionals by providing products that deliver unsurpassed efficacy. The work of Metabolic Code, by running full patient assessments, automating functional lab tests, and recommending lifestyle change and nutritional therapies, all while engaging patients and ensuring the right product shows up at their doorstep, aligns with our mission to help clinicians better serve their patients. We are proud to partner with Metabolic Code to help change the way medicine is practiced."
"Designs for Health feels privileged to be chosen as a preferred partner to practitioners relying on the Metabolic Code, offering patients science-based nutritional supplements and lifestyle solutions for their most challenging health care concerns. Metabolic code offers a platform which distills Designs for Health's 27 years of experience working for healthcare professionals in to protocols specific to an individual's Metabolic Code assessment," says Anthony Genna, Vice President Sales & Marketing of Designs for Health. 
______________________________________________________________________________
Key Members
James LaValle, Founder and Chairman, Metabolic Code, LLC
Aaron Bartz, President, Ortho Molecular Products, Inc.
Anthony Genna, Vice President Sales & Marketing, Designs for Health, Inc.
______________________________________________________________________________
To learn more about our partners visit: https://metaboliccode.com/partners/
For More information about Metabolic Code or to sign up your practice today, please visit http://MetabolicCode.com or email Info(at)metaboliccode(dot)om
About Metabolic Code
Metabolic Code evaluates where a patient's chemistry is today and predicts their potential future health risks. Healthcare providers receive a Health Assessment and Vitality Report highlighting their patient's previously uncovered metabolic imbalances and disruptors before they turn into chronic conditions and accelerate aging, coupled with a personalized plan to optimize the patient's health and vitality. Metabolic Code empowers healthcare providers to Make More, Work Smart, and Deliver Better Health Outcomes.