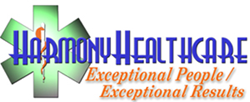 Hospitals are living in a world of value-based purchasing. Coding and CDI should be a collaborative integrated team
Tampa Bay, Florida (PRWEB) October 27, 2016
Harmony Healthcare has posted a timely video (https://harmony.solutions/take-five-with-harmony-healthcare/) on the impact of the new ICD-10 regulation updates for fiscal year 2017.
Founder and CEO Christopher H.G. Brown and Privacy and Compliance Officer Lisa Knowles discuss the new landscape for healthcare providers and the potential negative impacts on revenue cycle for facilities that fail to prepare.
According to Knowles, "I think one of the things that revenue cycle needs to do is tighten the workflow. Being prepared for the fact that we're a year into ICD-10, we are going to need to be prepared for coding denials. They are about to become true as payers are struggling to maintain budget neutrality." Another area of concern is ensuring pre-authorization CPT codes are included at final coding to reduce denials and the negative impact on cash flow that they cause.
Looking forward, Knowles says "Hospitals are living in a world of value-based purchasing. Coding and CDI should be a collaborative integrated team as we approach those things that make up value-based purchasing. When you can bring together that team and be integrated to how we approach those items, then the hospitals thrive in that environment."
Harmony Healthcare provides interim, outsourcing, project management and reviews, as well as direct-to-hire services for clients. The company specializes in hiring revenue cycle and health information management professionals for client facilities. The company's experts are highly trained, can spot problems and lead a client facility through the best processes, procedures and solutions.
With a career marked by a sharp entrepreneurial eye and the love of a good challenge, Brown founded Harmony Healthcare in 2010 after recognizing just how revolutionary the change from paper to digital medical records would be for healthcare facilities. His company helps clients solve problems associated with digital medical records and health information management that have coincided with the change in the way healthcare facilities collect patient information, code it, communicate with insurance companies and collect revenue in a timely manner.
As the Privacy and Compliance Officer for Harmony Healthcare, Knowles has 25 years of experience in revenue cycle, health information management and coding.
With a large breadth of expertise, the company is able to provide support in areas ranging from clinical documentation improvement and coding to auditing and GSA government compliance at Veterans Administration hospitals and U.S. military bases.
Harmony employs more than 500 people and has staff at client sites across the United States. The company maintains low turnover by providing 100 percent covered health insurance, paid time off, paid travel expenses and keeping the back-office operation inexpensive.
Harmony Healthcare also boasts a 418 ranking, with a three-year sales growth of 922 percent, on the 2016 Inc. 5000 list. This list of the fastest-growing companies in America represents a unique look at the most successful companies within the American economy's most dynamic segment— its independent businesses. Companies such as Microsoft, Dell, Domino's Pizza, Pandora, Timberland, LinkedIn, Yelp, Zillow, and many other well-known names gained their first national exposure as honorees of the Inc. 5000.
Brown founded and lead an accounting, finance, IT and human resources contract and placement services company known as Burlington Wells, Inc., until 2000 when it was sold to Monster.com/TMP Worldwide. He began and lead a Health Information Management contract and placement company called Insights Search, until its acquisition by On Assignment (ASGN) in 2006.
As a member of the Spartan Staffing board of directors from 1999-2004, Brown was recruited to help develop the internal structures and culture in preparation for the sale of the company. Further, Brown is an accomplished writer on the subject of recruiting and staffing. His 2001 book, "Insights, A guide to Successful Recruitment Strategies and Training" is a comprehensive guide to recruitment, staffing and human resources training.
Brown's career record boasts an abundance of successes with founding and growing businesses, all while helping his employees excel in their own careers and dreams.
"This recognition is a testament to all the hard work of our dedicated, savvy employees," he said. "I am thrilled that Harmony made the list again and am proud of the successes that we've had in the past year."
Brown learned some of his best leadership lessons from the well-known, much-loved, and highly successful UCLA Basketball Coach John Wooden. Many of Wooden's words of wisdom apply both on and off the basketball court.
"It's not what you do, but how you do it," is one of Brown's favorite quotes from Wooden.
"This is our belief system and culture," points out Brown. "Harmony Healthcare was founded on the principals of integrity, character, hard work and discipline."