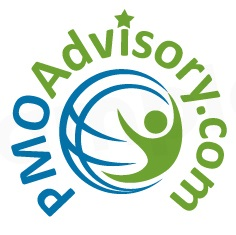 Most people are likely to transition multiple times in their life time.
Cedar Grove, NJ (PRWEB) October 17, 2016
To celebrate the upcoming International Project Management Day on November 3rd, PMO Advisory is offering a fifty percent discount on a popular course titled "Launching a Successful Career in Project Management." This live virtual course is organized in four modules, and it is designed to engage professionals in a serious discussion on the opportunities and challenges of project management at all levels. Click here to read more about this course.
The course targets business and IT professionals serious about project management, whether at the entry-level, mid-career including transition, and senior level. For entry level, this course provides a broad overview of the current situation and opportunities. The rationale for entering this field is compelling. For experienced professionals, this course offers advice on how to transition into project management roles. For those who are already project managers and even PMP certified, this course provides ideas and career paths leading to the top of the project management ladder.
Unlike a traditional training course, this class is not just full of information and nuggets of advice, it also provides tools and worksheets for you to evaluate your readiness for roles in project, program, and portfolio management. By the end of four hours, participants should be prepared for a detailed inspection of his/her qualifications and decide on the next steps. Furthermore, as a part of the bundle, participants will be able to download "The Sensible Guide to a Career in Project Management in 2016" for free on Amazon Kindle format on the IPM Day.
"In my years of teaching and managing large-scale projects, especially in my last job as a Director managing global projects for a very large organization, I had the opportunity to work with many project professionals at all levels of their career, " said Prof. Te Wu, Founder and CEO of PMO Advisory. "Starting a career - any career - can be very difficult. Mid-career transitions are no longer rare; in fact, most people are likely to transition multiple times in their life time. Even senior professionals, now living longer and healthier lives, are looking for ways to extend their competitiveness and their career. This course and my book are all designed to help professionals to be more successful."
This course is one among many that are is designed to help professionals to be more competitive in the marketplace. PMO Advisory believes that most organizations and professionals have sound ideas, but the greatest threat to achieving meaningful results and benefits is poor execution. Helping organizations and professionals achieving sustainable execution excellence and strengthening careers is the mission of the firm. To take advantage of this special offer, please click here to register for the course.
Prof. Te Wu is the founder and CEO of PMO Advisory and an Assistant Professor at Montclair State University, and serves on PMI's Core Committee for Portfolio Management creating the next edition of the Standard for Portfolio Management.
PMO Advisory is one of the most comprehensive project management consulting and training firms in the world offering certification training in Portfolio (PfMP), Program (PgMP), Project (PMP and CAPM), Risk (PMI-RMP), Agile (PMI-ACP, SCRUM), Service Management (ITIL series), Project Management Office (PMO) and Organizational Change Management (OCM) training. As a PMI Global R.E.P., the firm pioneered the portfolio management certification bootcamp for PfMP and developed some of the largest practice tests for portfolio and program management. Founded by Professor Te Wu (PfMP, PgMP, PMP and PMI-RMP) in 2012, the firm continually seeks to innovate, for example with the latest series of Business Execution courses.