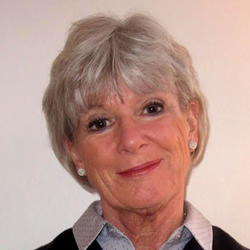 Groundbreaking...compassionate and parent-friendly
Westport, CT (PRWEB) October 24, 2016
On Friday, November 18, Smart Kids with Learning Disabilities, Inc. will present a half-day workshop with Dr. Peg Dawson, the best-selling author of Smart But Scattered: The Revolutionary "Executive Skills" Approach to Helping Kids Reach Their Potential and Smart but Scattered Teens. The program, entitled "Effective Approaches to Developing Executive Function Skills" will run from 9:30am to 12:30pm at the Innis Arden Golf Club at 120 Tomac Avenue in Greenwich, CT. Dr. Dawson will discuss her revolutionary approach to overcoming executive function challenges, including getting organized, staying focused, and regulating emotions. Library Journal called Dr. Dawson's work "groundbreaking ... compassionate and parent-friendly." This workshop will be valuable to both parents and professionals working with children who have ADHD, learning disabilities, or other learning challenges.
Peg Dawson, Ed.D., NCSP, received her doctorate in school/child clinical psychology from the University of Virginia. She worked as a school psychologist for 16 years in Maine and New Hampshire, and since 1992 has worked at the Center for Learning and Attention Disorders in Portsmouth, New Hampshire, where she specializes in the assessment of children and adults with learning and attention disorders. She has many years of organizational experience including serving as president of the New Hampshire Association of School Psychologists, the National Association of School Psychologists, and the International School Psychology Association. She is the author of numerous articles and book chapters on retention, ability grouping, reading disorders, attention disorders, the sleep problems of adolescents, the use of interviews in the assessment process, and homework. Along with her colleague, Dr. Richard Guare, she has written several books for parents and professionals on the topic of executive skills, including Smart but Scattered and Smart but Scattered Guide to Success. Dr. Dawson is the 2006 recipient of the National Association of School Psychologists' Lifetime Achievement Award.
The $75 fee for the workshop includes breakfast. Copies of Peg Dawson's books will available for purchase. Please register at http://www.dawsonworkshop.eventbrite.com
About Smart Kids with Learning Disabilities, Inc.
Smart Kids with Learning Disabilities, Inc. is a Westport, CT-based nonprofit organization dedicated to empowering parents of children with learning disabilities (LD) and attention deficit disorders (ADHD) via its educational programs, award-winning website and blog and free e-newsletter. The organization also educates the public about these children's gifts and talents. Connecticut Governor Dannel Malloy is an Honorary Board member and Henry Winkler, Golden Globe award-winning actor, director and author, serves as the organization's Honorary Chairman.