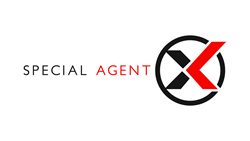 "We think X-Ray can disrupt the mortgage industry." - Dustin Sheppard, CEO of Special Agent X
Sacramento, Calif. (PRWEB) October 25, 2016
Special Agent X has announced the launch of its unique mortgage business intelligence system, X-Ray, with the intent to help alleviate some of the mortgage industry's largest pain points.
Developed by mortgage professionals, the X-Ray dashboard transforms massive amounts of data that is housed in a variety of popular programs into easy-to-understand, easily accessible analytics and reports that drive top-level decisions at mortgage branches. The X-Ray dashboard was initially created by long-time mortgage banking professionals Dave Hoggatt and Dustin Sheppard to enhance their own business performance.
"In the beginning, we were just trying to simplify decision-making for our own mortgage businesses, but soon came to realize that the tool we had developed had value for the entire industry," said Sheppard, CEO of Special Agent X. "We think X-Ray can disrupt the mortgage industry."
What Sheppard and Hoggatt created is a platform that solves the mortgage loan industry's greatest pain points: relying on outdated information to make critical business decisions; working with multiple data platforms that don't interface; and spending too much time and money on data collection and reporting. The software accomplishes this by pulling information on leads and accounting, as well as information from customer relationship management systems and loan operating systems, into one understandable digital dashboard. X-Ray, which is optimized to interface with the most commonly used loan origination, customer relationship management and accounting systems, is already being utilized by Big Valley Mortgage, a full-service mortgage banker in the greater Sacramento and Central Valley regions in California.
"The X-Ray dashboard offers Big Valley Mortgage a very efficient and reliable resource to capture the necessary information to allow our management team to quickly assess production levels, trends and business mix," said Michael Pankow, senior vice president of Big Valley Mortgage. "The simplicity of the X-Ray dashboard makes it an excellent tool to quickly dive into, grab the intel you are looking for and move on."
The mortgage industry has been slow to implement automated business intelligence technology. Current solutions are not cloud-based, can cost hundreds of thousands of dollars, and take months to implement. Special Agent X's cloud-based solution allows mortgage loan professionals access to powerful analytics for the cost of one user seat – $39 per month. The cycle time for a typical implementation is approximately two weeks.
X-Ray interfaces with platforms such as Encompass, Salesforce and QuickBooks. Customizing the X-Ray dashboard to work with any system used in a mortgage loan office is an additional service Special Agent X offers to its clients.
For a demo and more information, visit specialagentx.com.
# # #
About Special Agent X
Founded in Northern California in 2015 by mortgage loan professionals Dave Hoggatt and Dustin Sheppard, Special Agent X's first product is the X-Ray dashboard, a business intelligence tool for the mortgage loan industry. The X-Ray dashboard was originally developed in-house, but was launched commercially in 2016 after the founders realized the mass appeal for this tool in the mortgage loan industry. http://www.specialagentx.com
About Big Valley Mortgage
Founded in 1990, Big Valley Mortgage is a full-service mortgage banker in the greater Sacramento and the Central Valley regions in California. In 1997, they launched American Pacific Mortgage Corporation, the mortgage banking fulfillment and parent company to Big Valley Mortgage. In 2015, Mortgage Executive Magazine, ranked Big Valley Mortgage as one of the top 15 largest independent mortgage banks in the United States. For more information, visit http://www.bigvalleymortgage.com.