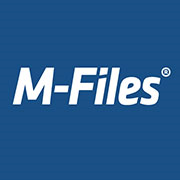 Our partners are successfully adapting M-Files technology to address the unique and complex information management challenges of companies in a variety of industries.
Dallas, TX (PRWEB) October 14, 2016
M-Files Corporation, a provider of solutions that dramatically improve how businesses manage documents and other information, today announced the winners of the company's annual Americas Partner Awards. The awards recognize partners in North America and Latin America for demonstrating excellence in innovation, sales and marketing, and for their achievements in contributing to the success of customers using M-Files technology.
M-Files honored the award winners during the company's annual Americas Partner Meeting in Miami on October 4-6. M-Files hosted its annual Partner Meeting for the company's EMEA (Europe, the Middle East and Africa) and APAC (Asia Pacific)-based partners in Nice, France on May 24-26. The annual Partner Meetings are an opportunity for sales, marketing and technical staff from M-Files Partner organizations to participate in educational sessions as well as network with other partners and M-Files staff and executives.
Each year during the Partner Meetings, M-Files recognizes partners for their marketing, sales and development successes. 2016 M-Files Partner Meeting Award winners from the Miami event include:
Global Partner of the Year

Upstream Solutions (Sydney, Australia)
North American Partner of the Year

Latin American Partner of the Year

IBSolution (São Paulo, Brazil)
Sales - New Customer Acquisition

Sales - Largest New Deal

Sales - Rookie of the Year

Centric Business Systems (Owings Mill, MD)
Marketing - Best Marketing Program

Marketing - Marketing Commitment Award

Cobb Technologies (Richmond, VA)
Custom Development Initiative

Baystream Corporation (Montreal, Canada)
"Our partner ecosystem has a strong global reach and is central to the success of our rapidly growing business," said Scott Erickson, senior vice president of channel sales at M-Files Corporation. "Our partners are successfully adapting M-Files technology to address the unique and complex information management challenges of companies in a variety of industries. We're proud to honor this important and diverse group of partners for their outstanding accomplishments."
By joining the M-Files Partner Program companies can add a new revenue source in the rapidly-growing, multi-billion EIM, dollar document management and enterprise content management (ECM) market by selling and servicing M-Files as a solution that is highly complementary to their existing product portfolio. The program allows partners to grow and profit by meeting the enterprise information management, quality and compliance needs of companies in a wide range of industries. M-Files provides a broad spectrum of business opportunities for value-added resellers (VARs), systems integrators and consulting services companies in a variety of industries and market segments. The company is committed to providing its partners with the resources and support needed to drive new license and subscription renewal revenue, as well as deployment and integration services to maximize profitability, develop expertise and build stronger customer relationships.
About M-Files Corporation
M-Files enterprise information management (EIM) solutions eliminate information silos and provide quick and easy access to the right content from any core business system and device. M-Files achieves higher levels of user adoption resulting in faster ROI with a uniquely intuitive approach to EIM and enterprise content management (ECM) that is based on managing information by "what" it is versus "where" it's stored. With flexible on-premises, cloud and hybrid deployment options, M-Files places the power of EIM in the hands of the business user and reduces demands on IT by enabling those closest to the business need to access and control content based on their requirements. Thousands of organizations in over 100 countries use the M-Files EIM system as a single platform for managing front office and back office business operations, which improves productivity and quality while ensuring compliance with industry regulations and standards, including for companies such as SAS, Elekta and NBC Universal. For more information, visit http://www.m-files.com.
M-Files is a registered trademark of M-Files Corporation. All other registered trademarks belong to their respective owners.