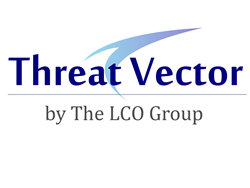 Threat Vector is a fully integrated, one-stop offering that addresses key vulnerabilities in modern infrastructures
New York, New York (PRWEB) October 15, 2016
To meet the growing number of cyber-threats faced by firms in financial services, legal, and other sensitive data-driven industries, The LCO Group, a leading provider of technology consulting services in New York City, has announced that they have re-engineered their security offerings to take advantage of the latest advances and tools available for providing small to mid-size businesses in the tri-state area with enterprise level managed security services.
Threat Vector is a fully integrated, one-stop offering that addresses key vulnerabilities in modern infrastructures and allows for smaller organizations to meet many of their compliance and regulatory needs. Threat Vector is a truly proactive and in-depth solution that will safeguard and protect sensitive business data at the lowest cost of ownership.
The heart of this system is a threat-based heuristic scanning tool that runs continuously in real-time on a business network and monitors the major threat areas for suspicious behavior and events. Whether this is from users attempting to login repeatedly from overseas locations, issues affecting the entire network, or anomalous behavior from a single workstation, the Threat Vector system gives management a clear and constant view into the inner workings of their infrastructure beyond the capabilities of traditional network security measures.
Threat Vector's managed security offerings comes in several flavors; the Alarm package offers basic detection capabilities, the Enhanced offers more advanced detection capabilities, and the Pro system includes remediation.
Features include active and passive network scanning, asset inventory, host-based software inventory, file integrity monitoring, continuous vulnerability monitoring, and a full suite of compliance reporting options.
For businesses that are looking to reap the benefits of a powerful, but value-priced security offering, Threat Vector by The LCO Group offers the next generation of managed security services.
The LCO Group is a leading provider of next generation technology services. LCO's other offerings include complete infrastructure support, managed services, security and risk assessments, compliance analysis, private cloud offerings, 24x7 network and server monitoring, and other outsourced consulting services.
For more information, visit http://threatvector.nyc