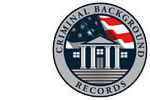 Having information that is fully compliant within the guidelines of both state and federal law; information that is concise and accurate; and can be provided to a client securely and quickly is what today's hiring managers and HR departments are seeking.
Waltham, MA (PRWEB) October 17, 2016
Upgrading and maintaining a fully complaint and legal web portal is critical to any company, but doubly so for background screening companies such as CriminalBackgroundRecords.com. Adam Almeida, President and CEO of CriminalBackgroundRecords.com states: "Background screening companies deal with critical personal data and it is vital that absolute compliance to the laws governing that use be thoroughly maintained, both in the requesting and fulfillment of data queries."
With recent upgrades to the CriminalBackgroundRecords.com website the ability to maintain compliance as well as fulfill customers' specific and unique needs has been significantly improved.
"Small changes to a system can have a significant impact to a client's experience and greatly impact the value of information retrieved," Almeida states. "Accuracy is one of the most important values a third-party background screening company can provide to a business or organization."
Background screening relies on the use of public records. The use of public records in employment screening is tightly controlled by the Fair Credit Reporting Act and the Equal Employment Opportunity Commission. But it is also important to note that states can and do provide parameters to the use of public records as well.
Almeida states: "Some states have very specific requirements as to what information they will provide. Changes to the website now work with very specific input, thereby providing a narrower range of information retrieval but a range that is much more accurate and legally compliant."
Some states have very specific requirements in regards to reporting convictions.
Almeida states: "California, Kansas, Massachusetts, Maryland, Montana, New Hampshire, New Mexico, New York and Washington all have very specific requirements when it comes to employment screening. If one of these states is selected as the "State of Employment" (the state from which the job applicant will be physically working in), the criminal background records for this employment background check will not return conviction records older than seven years. This upgrade helps employers stay compliant with new state laws by automatically changing the search parameters based on the employment state selected ensuring the criminal background check can only report records within the legal requirements of those states."
The importance of working with a third-party background screening company, especially in regards to pre-employment screening, cannot be understated. CriminalBackgroundRecords.com has now made it even easier for employers to stay compliant with current laws regarding the use of criminal records in the pre-employment screening process including mandating how far back a criminal search can go according to state specific laws.
Almeida adds: "Attention to detail is critical. Having the information that is fully compliant within the guidelines of both state and federal law; information that is concise and accurate; and can be provided to a client securely and quickly is what today's hiring managers and HR departments are seeking. CriminalBackgroundRecords.com can provide the information needed to make a well-informed decision and with our recent changes and improvements CriminalBackgroundRecords.com continues to improve."
CriminalBackgroundRecords.com is a third-party background screening company with highly trained operators well versed in the needs and requirements of companies and organizations large and small utilizing public records, such as criminal records, as part of a hiring process. Assisting companies in maintaining full compliance under the law is a central tenet of all client relationships with CriminalBackgroundRecords.com