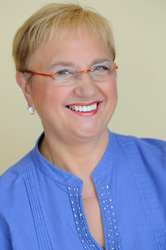 Allentown, Pa. (PRWEB) October 18, 2016
Lidia Bastianich, chef, Emmy Award-winning public television host, best-selling cookbook author, restaurateur and owner of a flourishing food and entertainment business, will help Cedar Crest College kick off its Health Starts in the Kitchen community programming with a discussion about food's role in fostering strong communities, and how she's found success in a male-dominated industry at 12:30 p.m. on October 29 in the Alumnae Hall Auditorium.
In addition, Bastianich will participate in a moderated Q&A with the audience followed by a private reception open to VIP ticket holders.
The event is open to the public at the following ticket levels:

Event general admission - $30
Event plus book - $50: Includes entrance to the 12:30 p.m. event and a copy of "Lidia's Mastering the Art of Italian Cuisine."
Event plus signed book - $75: Includes entrance to the 12:30 p.m. event and a signed edition of "Lidia's Mastering the Art of Italian Cuisine."
VIP - $250: Only 75 tickets available at this level. Includes premium seating at the 12:30 p.m. event and admission to the 2:30 p.m. brunch reception where recipes from her latest cookbook, "Lidia's Mastering the Art of Italian Cuisine," will be served. Attendees will also receive a copy of the book and have the opportunity to have it personally signed by Bastianich.
Proceeds from the event will support Health Starts in the Kitchen (HSK), a new grant-funded community cooking program at the College. HSK will host a series of cooking classes in the newly renovated Allen Center for Nutrition teaching kitchen led by chefs, registered dietitian nutritionists and other culinary experts.
To purchase tickets for the event, visit our web site.
Ms. Bastianich's visit to the Lehigh Valley begins the evening before at the PBS39 studio in Southside Bethlehem on Friday, October 28. A public reception with Ms. Bastianich, begins at 5 p.m., and includes a book signing of her latest book, Lidia's Mastering the Art of Italian Cuisine: Everything You Need to Know to Be a Great Italian Cook, wine, and appetizer recipes from her book created by Springtown Inn chef, Bobbie Gianguzzi. Space is limited; $75 reservations are available on their web site.
Located in Allentown, Pa., Cedar Crest College was selected as a "Top Regional College" and "Best Value" in U.S. News and World Report's Best Colleges rankings from 2012-2016 and "Best College for Veterans in 2015 and 2016. In addition, the College is the fourth best online college in Pennsylvania ranked by Best in State Online Colleges in 2016 and the School of Adult and Graduate Education was ranked a Top 50 school for adult education by Best College Reviews in 2015. Founded in 1867, Cedar Crest currently enrolls approximately 1,500 students—full-time, part-time and graduate—in more than 30 fields of study.