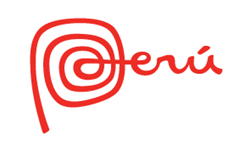 Peru Awarded Best Culinary Destination in South America Since 2012
New York, NY (PRWEB) October 14, 2016
PROMPERU, the Peruvian Tourism and Export Board will be headline sponsor of StarChef's International Chefs Congress this October 23-25th in order to promote Peruvian gastronomy and the diversity of its international exports and agricultural products to the United States, one of the most important strategic markets for Peru. Peru's participation in the 11th Edition of the International Chef's Congress reinforces the agency's progressive international program which seeks to incite and encourage conversation about Peruvian gastronomy and has solidified their international reputation as a gastronomic powerhouse. In 2016, Peru was chosen as Best Culinary Destination in South America by the World Travel Awards for the fifth consecutive year.
This year, top Chef Mitsuharu Tsumara, top representative of Peruvian Nikkei technique of Maido, #2 on Latin America's 50 Best Restaurants will be Peru's guest chef at the industry's leading event in culinary innovation. In addition, three of New York's most highly acclaimed Peruvian chefs, Erik Ramirez (Llama Inn), Felipe Torres (Raymi) and Miguel Aquilar (Surfish) will present culinary demonstrations using cutting edge techniques at the Peru booth over the three days of the Congress, showcasing the most avant garde cooking techniques and the diversity of Peruvian ingredients.
The United States is the second most important trading partner for Peru with exports of commercial goods valued at US$ 12 billion. The most popular Peruvian exports to the US include blueberries, avocados, fresh peppers, baby bananas, artichokes, asparagus, organic ginger and mangoes. The export of superfoods indigenous to Peru such as maca, sacha inchi, quinoa, amaranth and purple corn are forecast to be worth US$ 1 billion by 2021 in the organic and functional food sector.
Peru's national spirit, Pisco will be represented by Peru's greatest Pisco brands, Barsol, Pisco Encanto and Pisco Porton and be transformed into innovative cocktails by the industry's best mixologists including Alicia Watson over the course of the three days of the Congress. The United States is the largest export market for Pisco and in 2015 exports of the spirit were valued at US$3 million.
The theme of this year's StarChefs International Chefs Congress is "What is Progress" and will gather the most prestigious international chef's and culinary influencers to present the latest industry trends through Main Stage Cooking Demonstrations, Hands-on Savory, Pastry, and Bartender Workshops, Wine Tasting Seminars, and Business Panels over three days at the Brooklyn Expo Center. At the Peru booth, guests will have the chance to taste contemporary interpretations of traditional Peruvian dishes such as ceviche, tiradito and causa prepared by the chefs as well as Peruvian pepper sauces, an exciting Peruvian condiment which showcases the unique flavor profile of the Aji Chili Peppers, "the DNA of Peruvian cuisine."
Peru is internationally recognized as a country with one of the worlds richest culinary traditions and in 2016 three Lima restaurants retained their places on the World's 50 Best Restaurants list – #4, Central by Virgilio Martínez, #13, Maido by Mitsuharu Tsumura and #30, Astrid & Gastón by Gastón Acurio. In 2015, Peru also hosted the 2nd UNWTO Global Forum of Gastronomy Tourism in Lima.
For additional information about PromPeru's participation at StarChefs International Chefs Congress, please contact Denise Finnegan, Email: denise(at)rcourihaycpr(dot)com, O: 212.580.0835, C: 646.431.7663
About PromPeru: The Peruvian Commission for the Promotion of Exports and Tourism (PROMPERU) is the official entity specialized in tourism promotion and marketing attached to the Ministry of Foreign Trade and Tourism of Peru. PROMPERU establishes long-term relationship with tourism trade and media in all countries where promotional activities are carried out. For further information, visit http://www.peru.travel or follow PROMPERÚ via the following social media channels:
Facebook: http://www.facebook.com/visitperu
Twitter: https://twitter.com/visitperu
Youtube: http://www.youtube.com/VisitPeru
Instagram: https://instagram.com/peru/
About StarChefs.com and the International Chefs Conference: StarChefs.com™, the magazine for culinary insiders, has been serving the restaurant industry since 1995. StarChefs.com's original culinary content is driven by in-person tastings and interviews across the world. Its mission is to catalyze culinary professionals' success and give them the tools they need to overcome their specific challenges. StarChefs' annual International Chefs Congress is the foremost culinary industry symposium that gathers over 100 of the world's most innovative chefs, pastry chefs, mixologists, and sommeliers to present the latest techniques and culinary concepts to their peers.