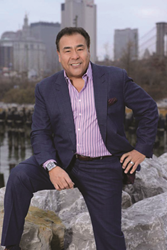 Orange Beach, Ala. (PRWEB) October 14, 2016
Columbia Southern University faculty and staff are preparing to welcome "family" home as more than 720 graduates are expected to attend the commencement ceremonies on Oct. 28 at the Orange Beach Event Center.
"We are so proud and humbled to be part of this meaningful moment as our students prepare to make their way to Orange Beach from all over the world," said CSU President Robert Mayes. "Commencement Day is an exciting milestone for our students, staff and faculty as it presents us with a chance to connect as a family while celebrating the joy and benefits education can yield."
CSU students will also be bringing more family and friends --- about 2,650 total—to enjoy the moment. To accommodate this large number of attendees, there will be two commencement ceremonies at the event center: a morning ceremony starting at 9 a.m. and an afternoon ceremony at 2 p.m.
The keynote speaker for the ceremonies will be "What Would You Do?" TV host and journalist John Quinoňes. The Emmy award-winning co-anchor of ABC newsmagazine Primetime and has been with the network nearly 30 years. He is the sole anchor of the "Primetime" series "What Would You Do?," one of the highest rated newsmagazine franchises in recent years. During his tenure, he has reported extensively for ABC News, predominantly serving as a correspondent for Primetime and 20/20.
Attendees will also hear from honored local guests Orange Beach Mayor Tom Kennon and Alabama State Rep. Randy Davis before crossing the stage.
To launch the commencement celebrations, CSU will conduct an Open House at its University Lane location in Orange Beach from 10 a.m. to 4 p.m. Thursday, Oct. 27 where faculty and staff will greet graduates and guests. After the Open House, CSU will present an Alumni Social at 5 p.m. at the Gulf State Park Beach Pavilion for refreshments, networking and socializing.
Registration is closed for the commencement, however, there will be a live stream broadcast of the ceremonies at http://www.columbiasouthern.edu/commencement/video.
For more information about CSU commencement activities, please visit http://www.columbiasouthern.edu/commencement.
CSU offers online certificate and degree programs in various fields such as human resource management, organizational leadership, fire administration, criminal justice and business administration. For more information about CSU, visit http://www.columbiasouthern.edu or call 800-977-8449.