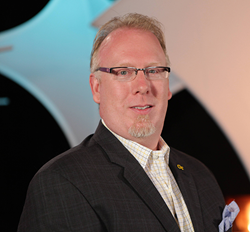 Making the Inc. 5000 list is not an easy task. As a fellow honoree, I want to sit down with some of my peers and really understand how they were able to succeed in today's business climate
Palo Alto, CA (PRWEB) October 17, 2016
Approyo, a leading enterprise SAP HANA Solutions Provider and the 120 ranked company on the 2016 Inc. 5000 list, announced today a new interview series focused on business owners moderated by Approyo CEO Christopher Carter. The interview series will take place at the Inc. 5000 Conference and Gala on Tuesday October 18 to Thursday, October 20 at JW Marriott Hill Country in San Antonio, TX.
The interview series will focus on what it takes to be a successful business owner and entrepreneur in today's ever changing world.
"Approyo is honored to be attending the Inc. 5000 Conference and Gala." said Christopher Carter, CEO of Approyo. "Making the Inc. 5000 list is not an easy task. As a fellow honoree, I want to sit down with some of my peers and really understand how they were able to succeed in today's business climate and offer some tips for aspiring entrepreneur."
The interview series will feature:
Doug Tatum, Board Chairman, Newport Board Group; and entrepreneur-in-residence at Florida State University
Steve Baker, Vice President, The Great Game of Business
Les McKeowen, CEO, Predictable Success; Author, Predictable Success: Getting your Organization on the Growth Track—and keeping it there and the Synergist: how to lead your team to predictable success
Carissa Figgins, Consultant, Predictable Success
The 2016 Inc. 5000, unveiled online at Inc.com and with the top 500 companies featured in the September issue of Inc. is the most competitive crop in the list's history. The average company on the list achieved a mind-boggling three-year growth of 433%. The Inc. 5000's aggregate revenue is $200 billion, and the companies on the list collectively generated 640,000 jobs over the past three years, or about 8% of all jobs created in the entire economy during that period. Complete results of the Inc. 5000, including company profiles and an interactive database that can be sorted by industry, region, and other criteria, can be found at http://www.inc.com/inc5000.
To see Approyo's #120 ranking on the Top 5000 list go to http://www.inc.com/profile/Approyo
About Approyo
Approyo is a global SAP HANA start up focus partner for products and services that include upgrades, comprehensive remote operations/managed services, consulting, hosting and implementations and cloud services. Approyo differentiates itself by offering scalable managed SAP HANA solutions for organizations of all size. Headquartered in Palo Alto, CA with partner offices around the world, Approyo has the capability to support global organizations and their applications.
For additional information e-mail us at info(at)Approyo(dot)com, call 404.448.1166, or visit us on the web at http://www.approyo.com
More about Inc. and the Inc. 500|5000
Methodology
The 2016 Inc. 5000 is ranked according to percentage revenue growth when comparing 2012 to 2015. To qualify, companies must have been founded and generating revenue by March 31, 2012. They had to be U.S.-based, privately held, for profit, and independent—not subsidiaries or divisions of other companies—as of December 31, 2015. (Since then, a number of companies on the list have gone public or been acquired.) The minimum revenue required for 2012 is $100,000; the minimum for 2015 is $2 million. As always, Inc. reserves the right to decline applicants for subjective reasons. Companies on the Inc. 500 are featured in Inc.'s September issue. They represent the top tier of the Inc. 5000, which can be found at http://www.inc.com/inc5000.